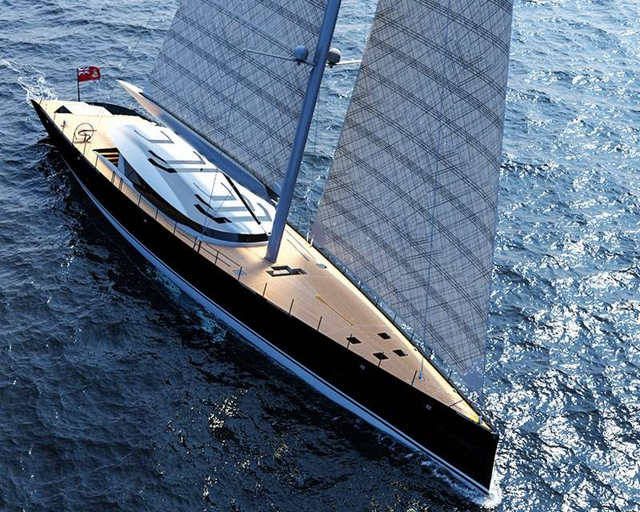 The performance 50m sloop sailboat by Ferrari and Franchi, capable of traveling oceans in luxury.
The stylish 50m sloop sailboat by Ferrari and Franchi features an innovative reverse bow that incorporates modern design with extensive outside entertainment areas for it's owner and guests.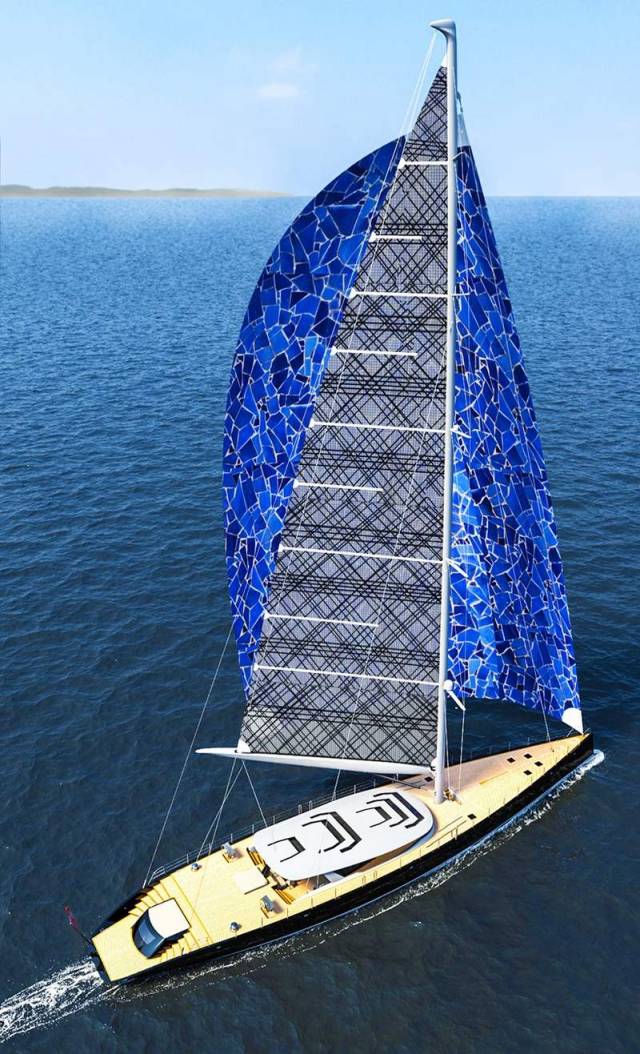 The sailboat combines the potential to explore the oceans in style and comfort with the possibility to sail in annual regattas that to the efficient sail plan and the creative reverse bow that slices through the waves.
The layout designed for a smoother ride than other traditional designs with calmer sailing. It comes with accommodations for eight guests in three cabins and the owner's suite.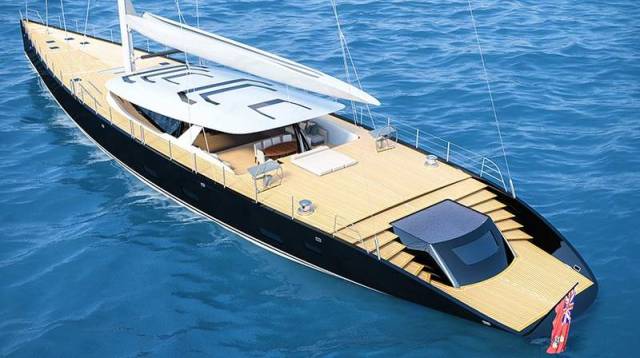 The floor plan can be adapted to four guest cabins in order to obtain a maximum place for ten guests. the stern presents a beach club with a jacuzzi which is wrapped by a double stair case that connects to the main deck. the a double helm station is located close by, to have the best view possible for controlling the yacht.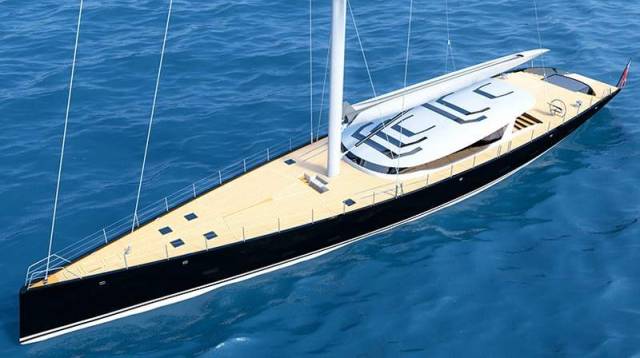 Specifications:
Length of Hull : 50 m
Length of Waterline : 45,2 m
Beam : 9,9 m
Draught : 6,7 m (keel down) – 4,5 m (keel up)
Displacement: 333 ton
Mast Height: 62 m
Sail Area: 2865 m²
Main Sail : 585 m²
Mizzen Sail : 224 m²
Blade: 532 m²
Spinnaker: 1524 m²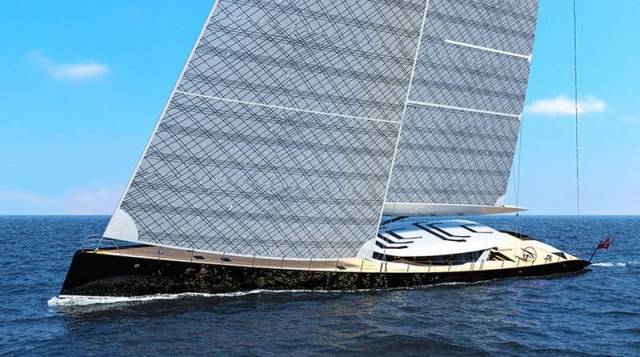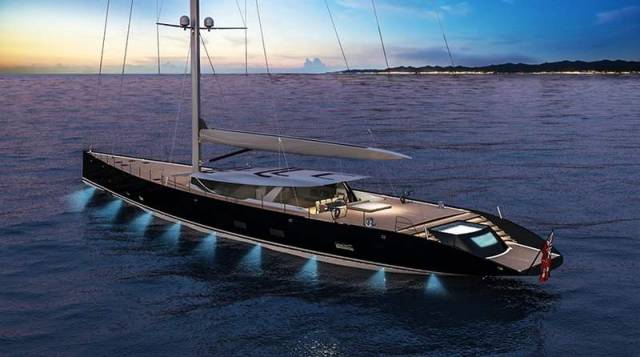 via superyachttimes