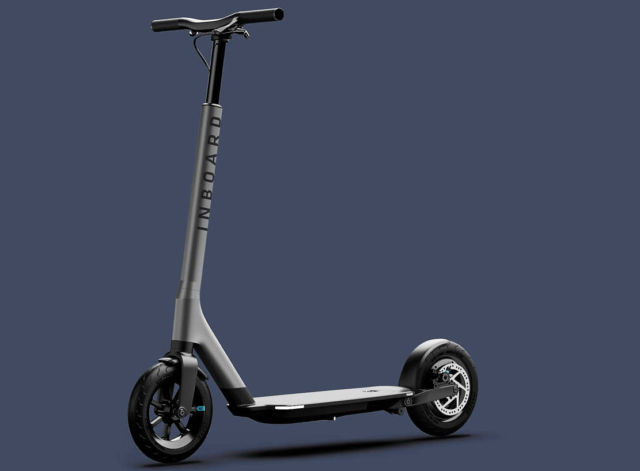 The Glider e-scooter provides smarter urban transportation with its folding mechanism.
Glider's in-wheel motor allows for smooth acceleration, regenerative braking, and hill-climbing power.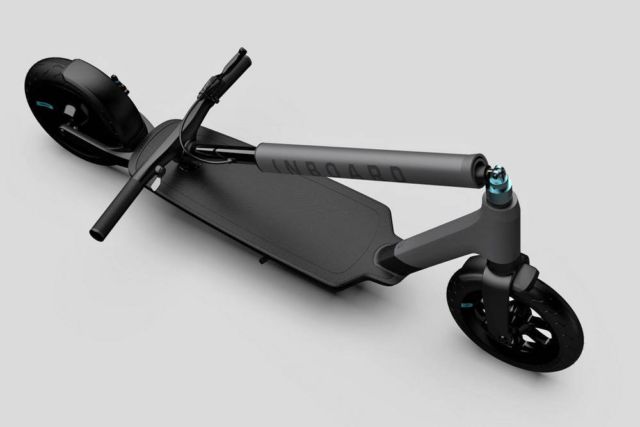 Quick-Swap Battery. The only scooter with a swappable battery for more practical charging and a virtually unlimited range.
Stow anywhere. Our folding mechanism makes storage a breeze, whether on the train, at the office, or at home.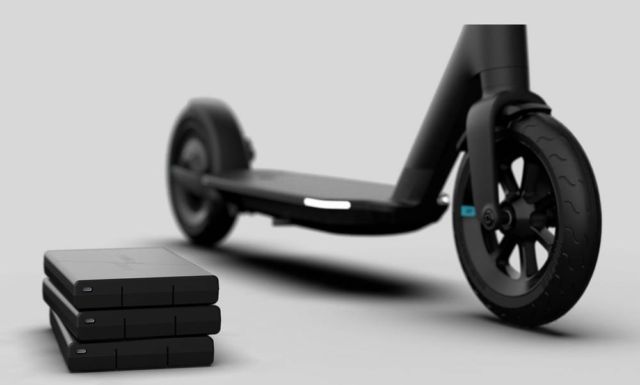 Aluminum Throttle. A sturdy and lightweight touch-acceleration system with aircraft-grade aluminum alloy. Stable and consistent power, with a gentle touch.
You can pre-order the $1,299 Glider, ahead of its February 2019 release date.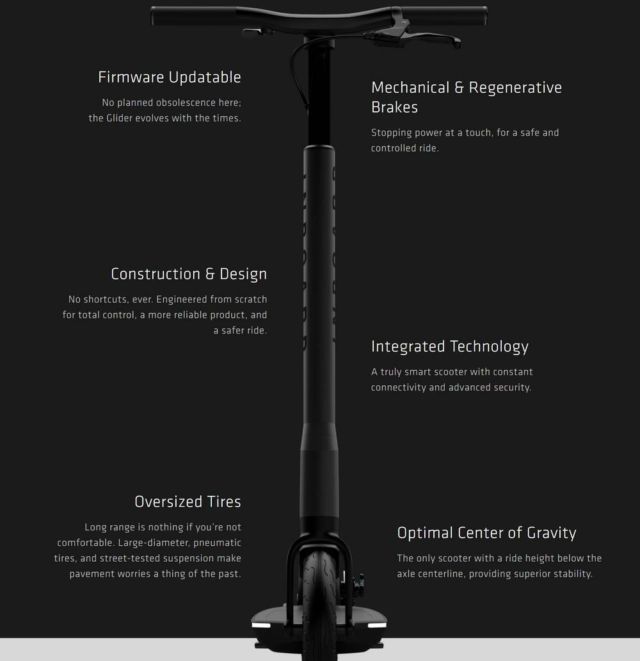 source Inboard Technology