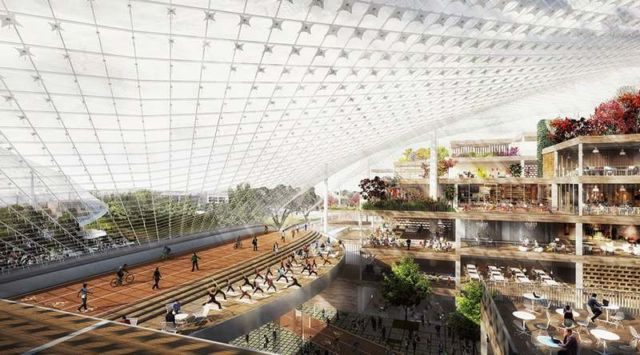 Google's new headquarters in Mountain View, made by canopies hugging the ground like a biosphere on Mars, is in doubt.
Images credit Bjarke Ingels
Google recently revealed plans to build an ambitious new campus in Mountain View, California, designed by architects Bjarke Ingels (BIG) and Thomas Heatherwick.
Now according to Silicon Valley Business Journal, the most ambitious project unveiled by Google, the customizable office space for about 20,000 employees, is in doubt.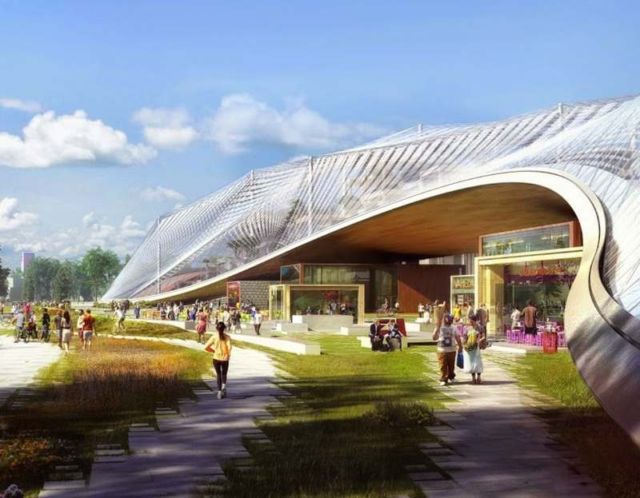 Mountain View's city council awarded only the 1/4 of the project (4.7 hectares of a total of roughly 20.4 hectares), for one of its planned four new buildings.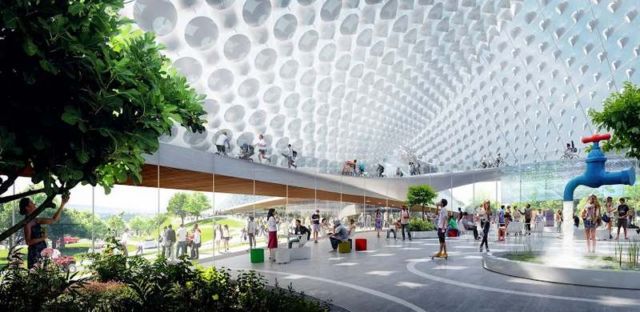 Thomas Heatherwick, explains about the giant project:
"Heatherwick Studio is thrilled to be working on this exciting project for Google and the community of Mountainview, California.
This is an opportunity to not only create a new home for the world's most innovative company, but also to make a vibrant piece of town at the same time as protecting and enhancing the local natural habitat.
Bringing the design team together from Heatherwick Studio and BIG means we've developed even more exciting solutions that neither would have arrived at alone and we look forward to making them a reality."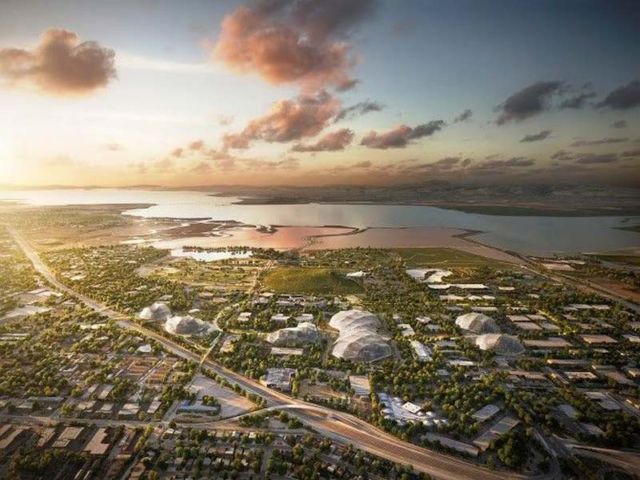 An army of robot-crane hybrids will be needed to build Google's new headquarters.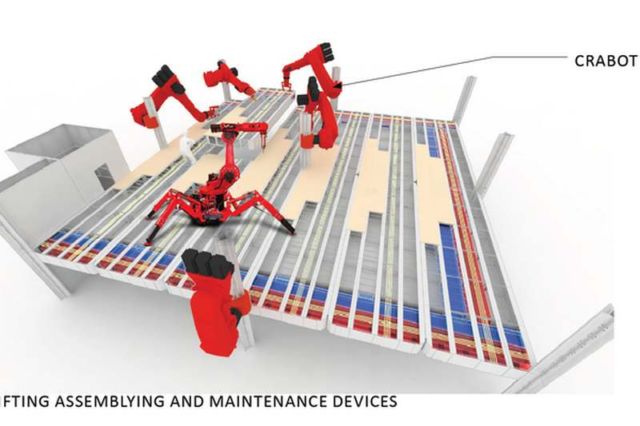 source Thomas Heatherwick,  BIG