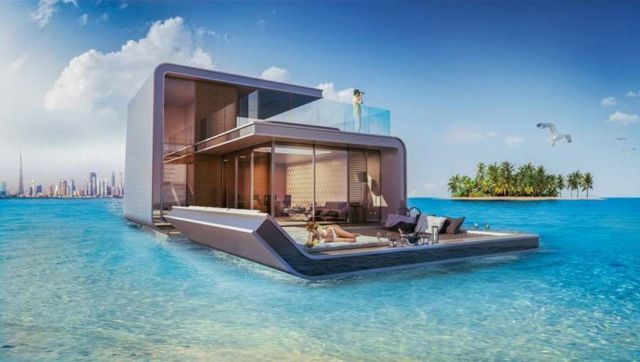 Floating Seahorse is a floating villa, which has been cleverly designed and developed in Dubai.
Images credit Kleindienst Group
The Floating Seahorse by Kleindienst Group, debuted in Dubai International Boat Show, is a marine style retreat, featuring underwater rooms with amazing private views.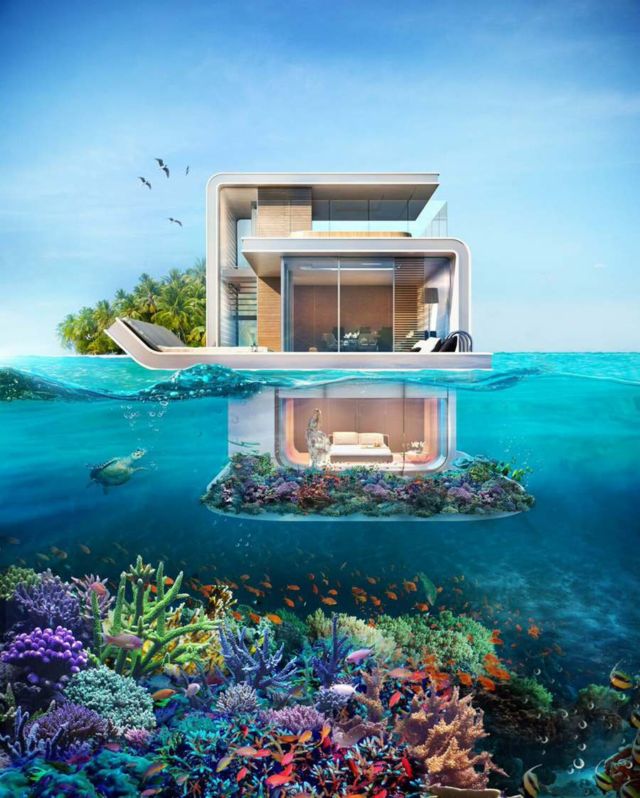 There will be 42 Floating Seahorses located just offshore from St Petersburg and Main Europe Island which will be just a short boat ride from the coast of Dubai.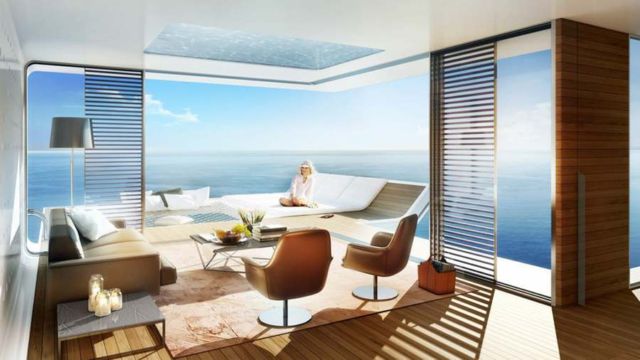 Each individual Floating Seahorse will boast three levels, one underwater, one at sea level and an upper deck. The master bedroom and bathroom will be totally submerged underwater and will command breathtaking views of the surrounding coral reef and marine life. The sea level accommodation will boast floor to ceiling windows, uninterrupted sea views, a fully-fitted kitchen with a dining area, an open plan living area and a sun deck. This area can also be converted into a bedroom at night as it offers sleeping facilities. The upper deck is the perfect place for alfresco dining and relaxation and features an external shower, an informal bed, a mini bar, a kitchenette and a beautiful glass-bottomed Jacuzzi.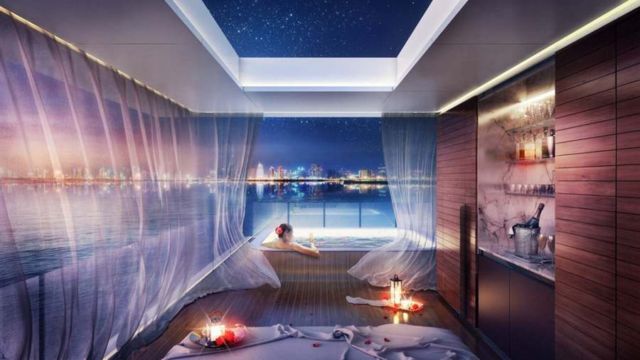 CEO of Kleindienst Group, Josef Kleindienst, said:
"Many months of research, design and planning have gone into The Floating Seahorse and we are excited to be able to officially launch and build it in Dubai. We are confident that it will set a new benchmark in the luxury lifestyle market worldwide for outstanding innovation, contemporary design and underwater living at its best."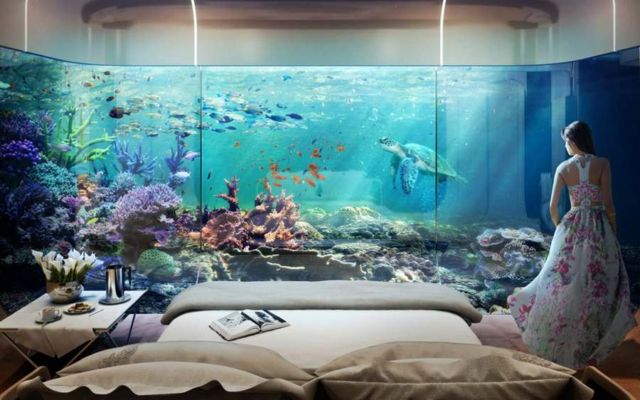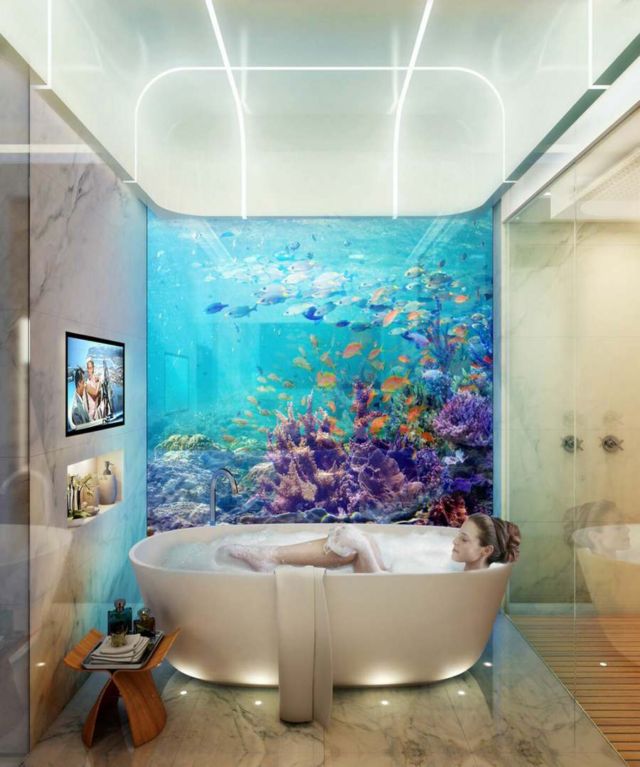 via designboom
source Kleindienst