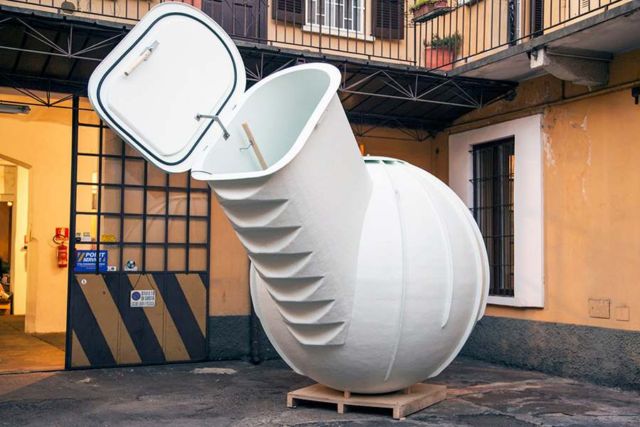 Groundfridge is a prefabricated root cellar, that meets the requirements of people with their own vegetable garden.
The innovative Weltevree's Groundfridge underground autonomously functioning  root cellar, has a constant temperature around 10 degrees Celsius.
It has a diameter of 228 cm, weighs 300 kg and is made by hand-laminated polyester.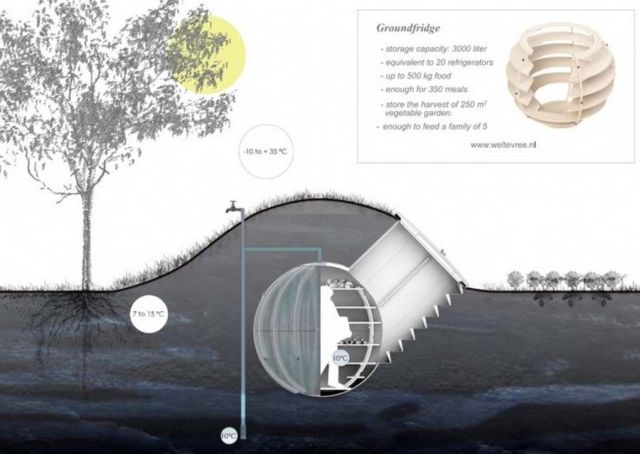 Floris Schoonderbeek (founder of Weltevree), with the Groundfridge, he presents a means for new world citizens who want to handle their food in an autonomous, independent way.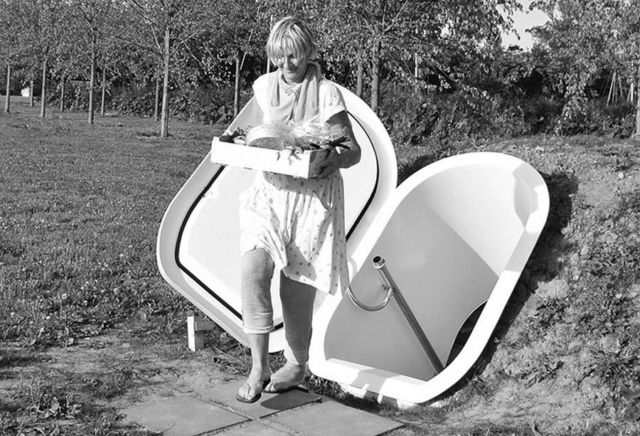 source Groundfridge