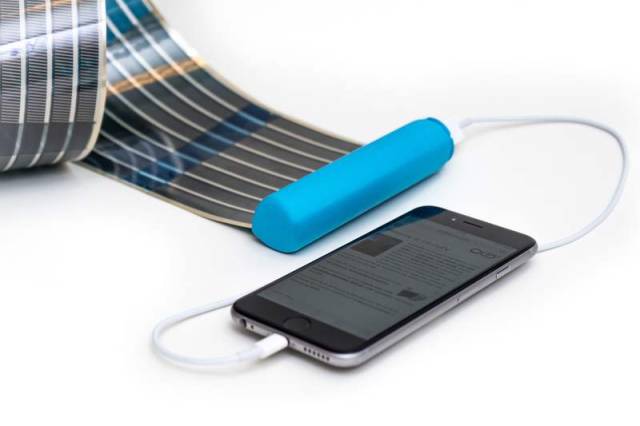 HeLi-on the world's most compact solar charger, let you charge your smartphone in 2-3 hours.
The HeLi-on charger allows you to carry a solar panel and battery in your pocket.

It combines three key components into a single product: A large energy collecting solar panel, an energy storage battery bank, and efficient electronics. All features are combined in a slick and light design for convenience.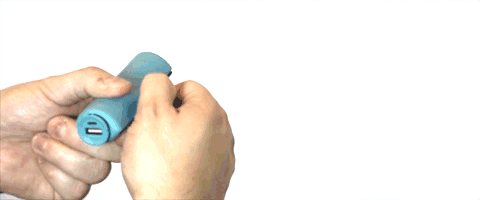 You can charge an external device in two ways with HeLi-on: Either unroll the solar panel and charge directly from sunlight or use the internal battery when the sun is down.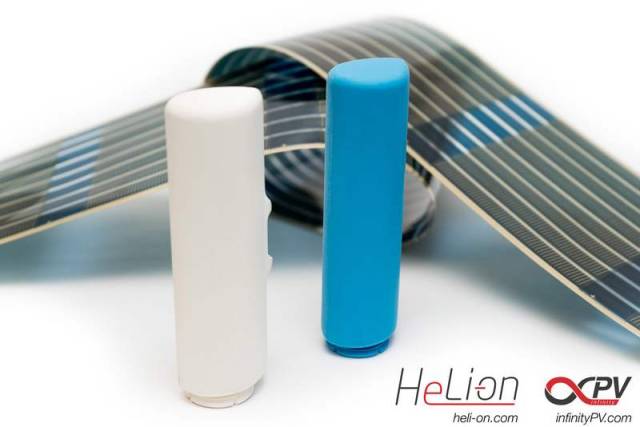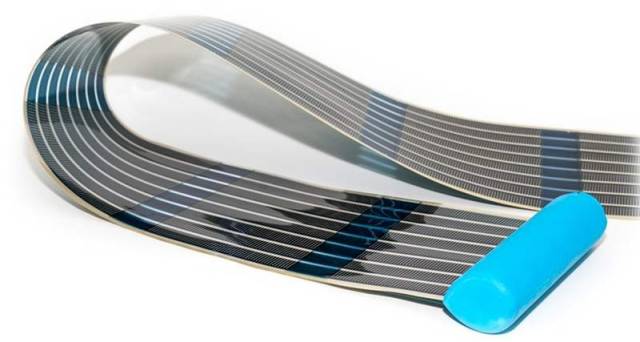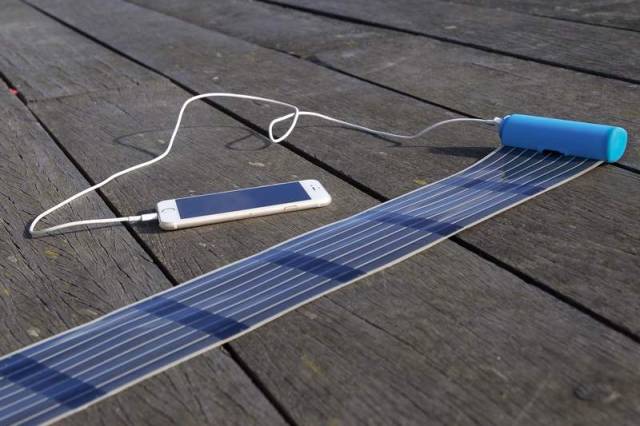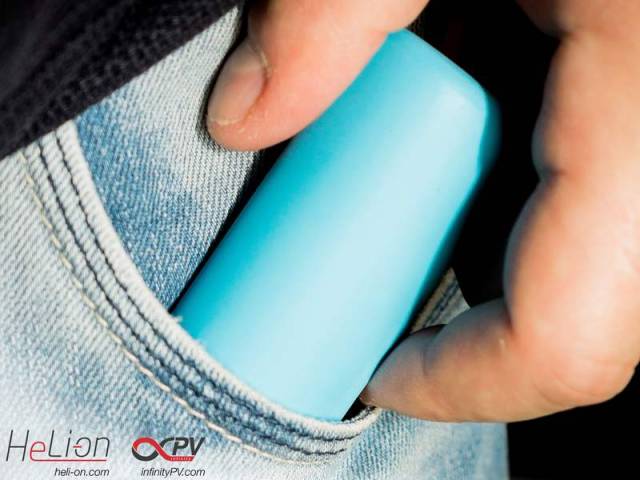 via kickstarter