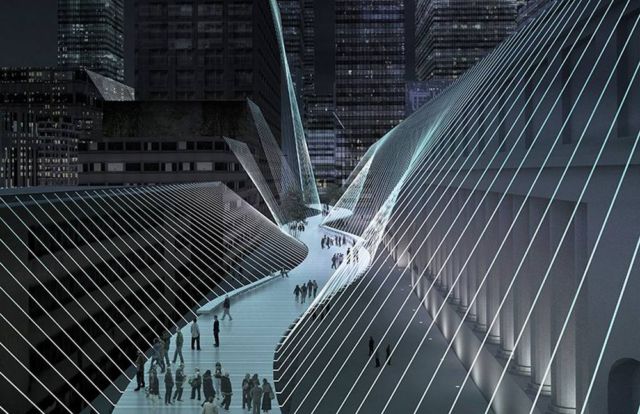 High Lines is not just another elevated pedestrian walkway, but rather a completely new vision for this part of New York.
Using the morphology of the city and the evident contrast of scale between the existing buildings and the sidewalk, High Lines by Lissoni Architettura walkway evolves like a living organism that constantly changes shape through a structure that adapts to the heights of the adjacent buildings, so creating a new architecture that emphasizes and redesigns the scale of the city.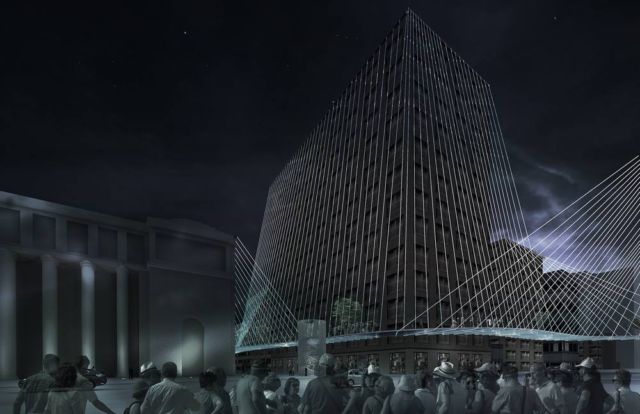 Suspended from the surrounding buildings like a web from spider man, (another creation of this city) our new pedestrian bridge will stretch from Moynihan station to the Hudson Yards without hindering any of the activity below.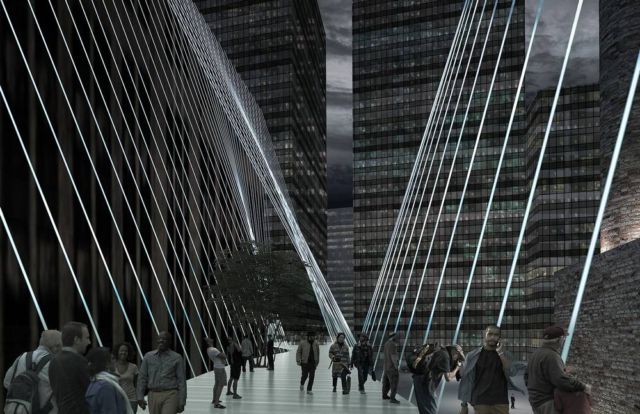 The only elements that will touch the ground are the vertical access points enclosing elevators and stairways, which will be placed at strategic positions.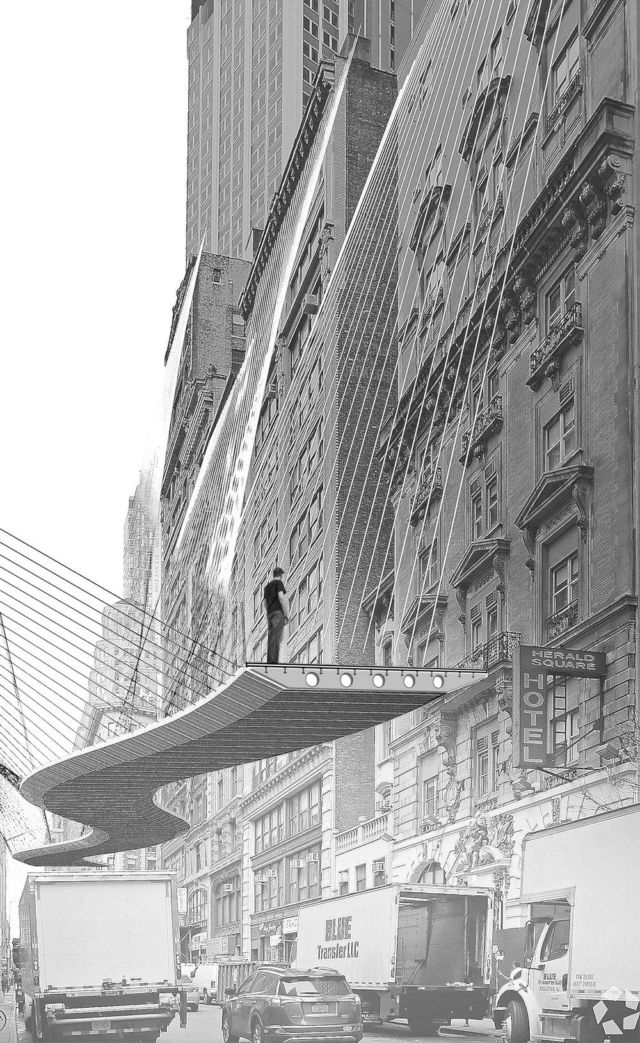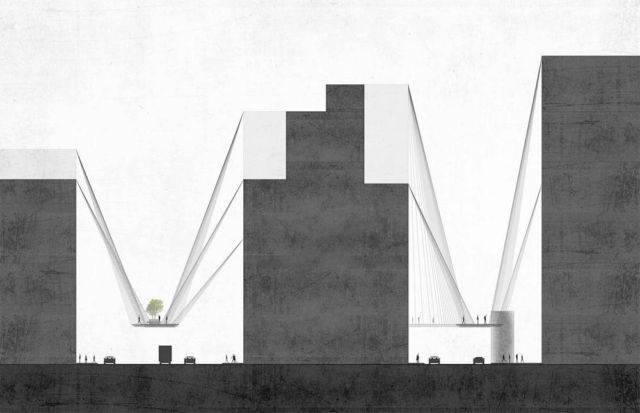 source Lissoni Architettura