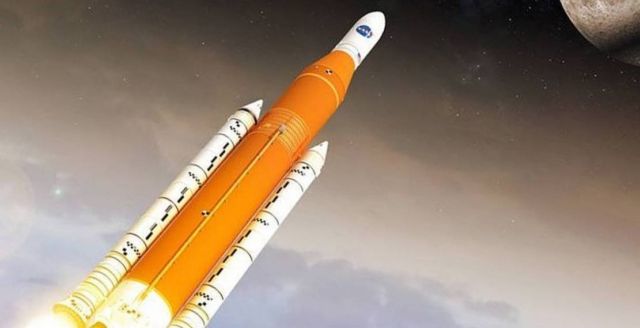 Media and social media followers got an up-close look at the completed core stage of our powerful new Space Launch System rocket during "Artemis Day," Dec. 9, 2019.
Administrator Jim Bridenstine spoke in front of the rocket stage, at our Michoud Assembly Facility in New Orleans, Louisiana, which will power the first Artemis flight to the Moon, as we prepare to land the first woman and next man on the Moon by 2024.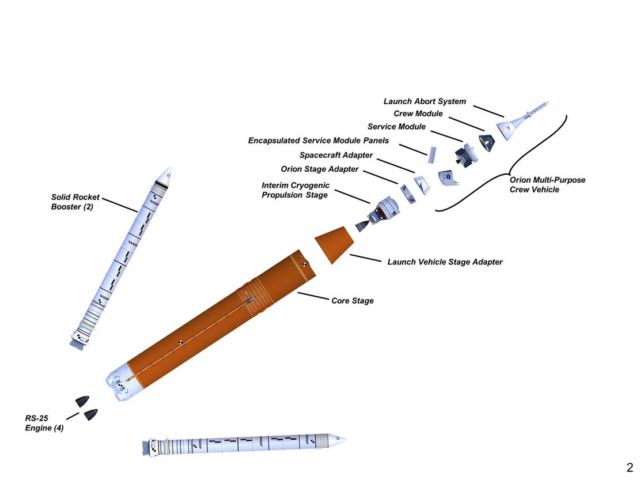 NASA and the Michoud team will shortly send the first fully assembled, 212-foot-tall core stage to the agency's Stennis Space Center near Bay St. Louis, Mississippi aboard the Pegasus barge for final tests.
Surrounded by key NASA personnel and officials from Congress, as well as state and regional government, Bridenstine said the milestone marked a new chapter in the Artemis story as the agency works to answer the charge from to land the first woman and the next man on the Moon by 2024.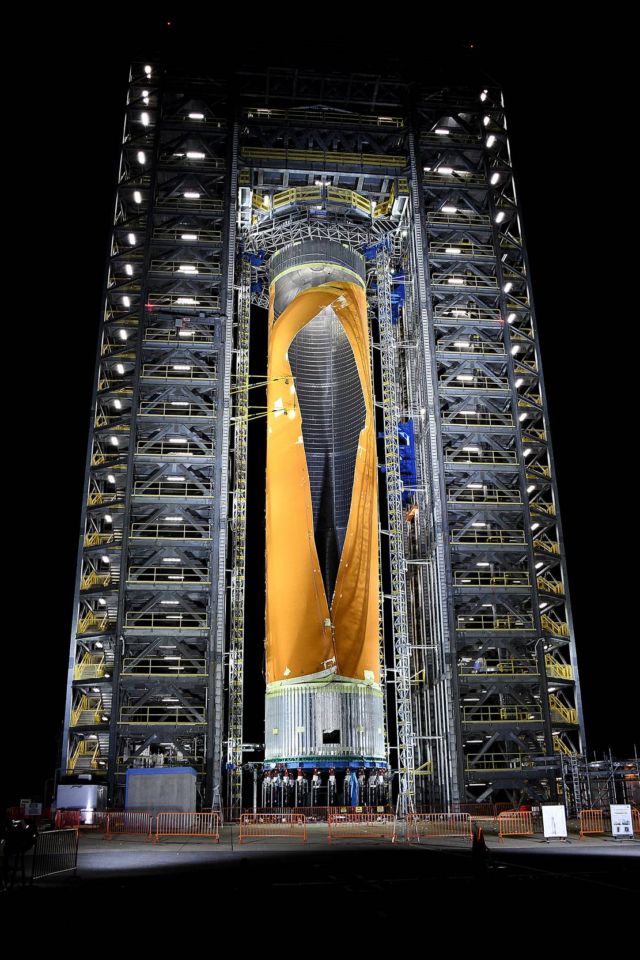 "The completion of the SLS core stage is a major milestone and a testament to American enterprise and ingenuity," said Bridenstine. "With more than 1,100 large and small businesses in 44 states contributing to the design and assembly, the SLS rocket will empower America to achieve the Artemis program's goal of landing the first woman and next man on the Moon by 2024."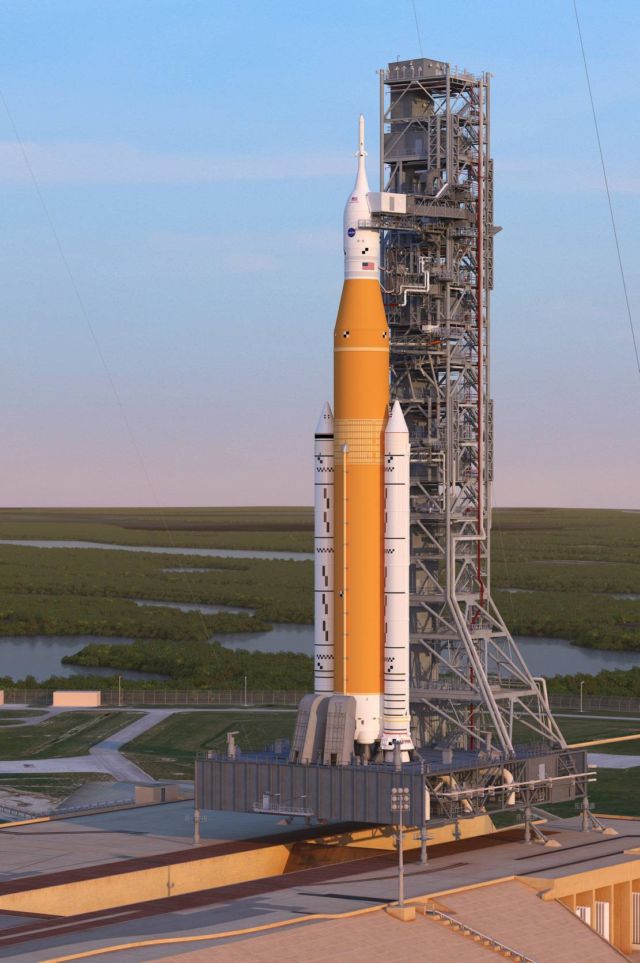 Images credit NASA
source NASA