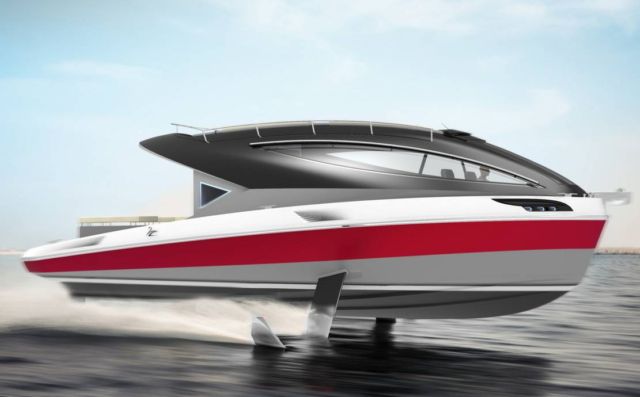 Lazzarini F33 Spaziale Yacht is a pod-like vessel that can travel above the water via foils.
The Lazzarini F33 Spaziale Yacht designed by Pierpaolo Lazzarini, powered by diesel engines or an all-electric system, is capable of many layouts.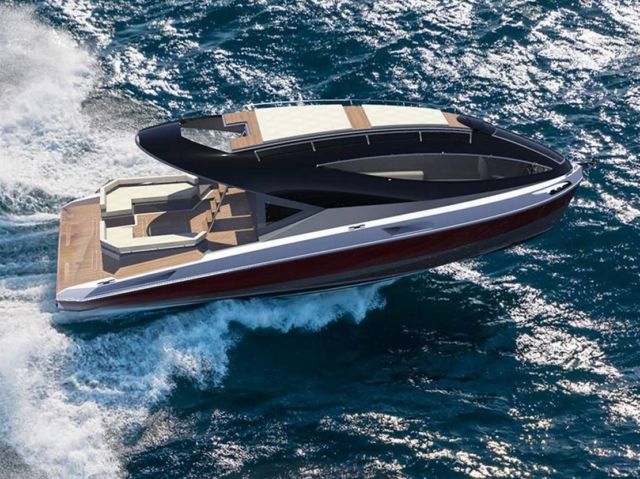 It can be equipped with twin 440hp Yanmar diesel engines or twin 387 hp Tesla electric engines.
With conventional stern drives or Hamilton jet propelled, it can reach speeds from 35 knots to 55 knots.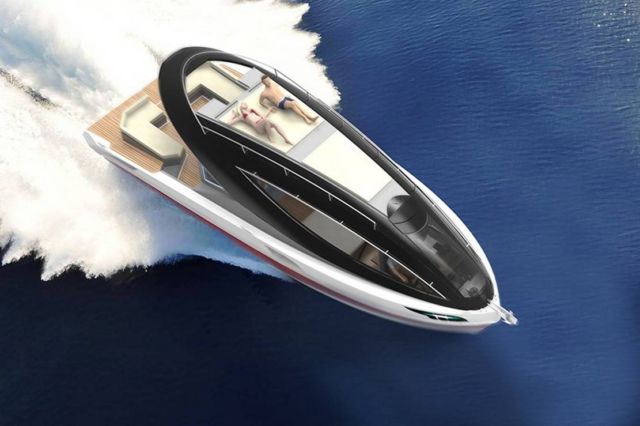 Available by special order only.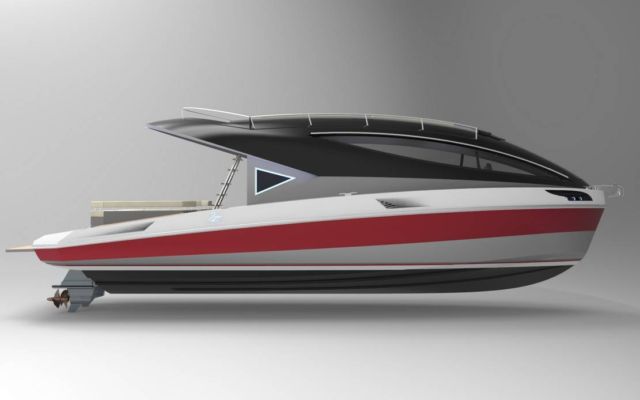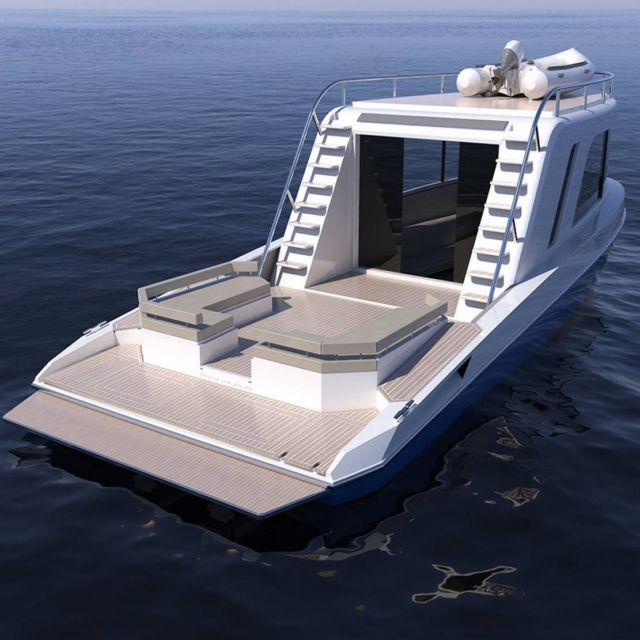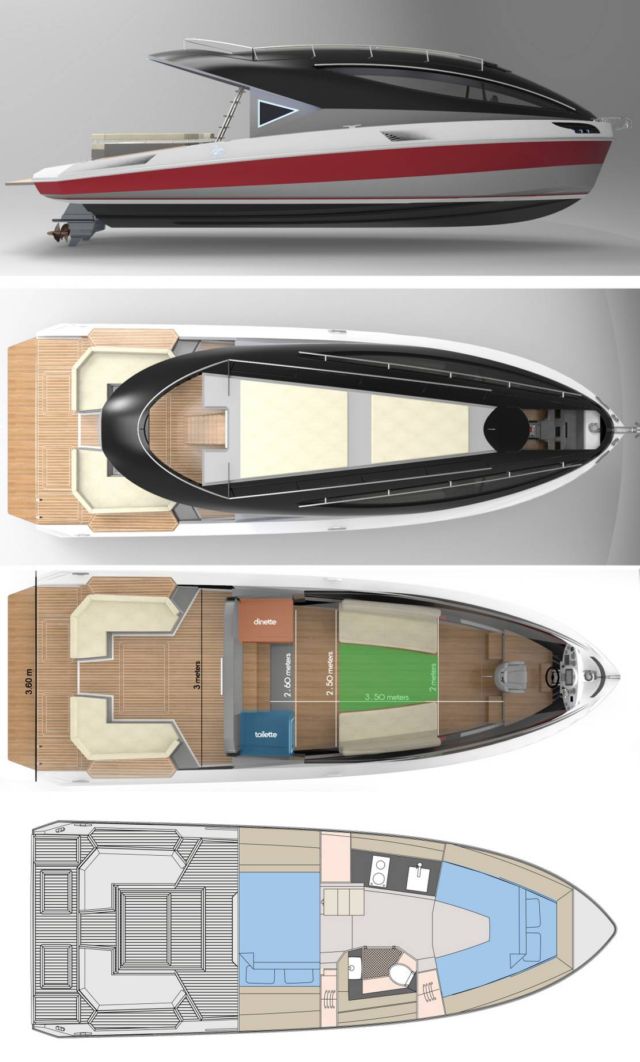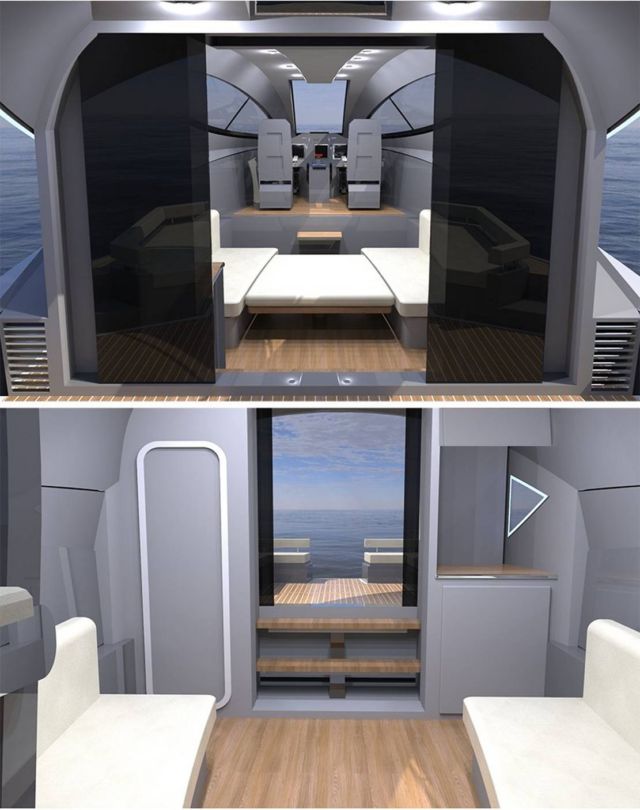 source Lazzarini