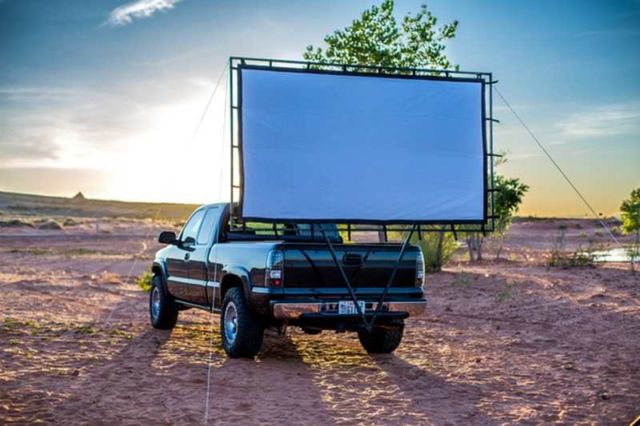 Hitch Theaters creates a drive-in movie theater experience wherever you go.
Take your outdoor movie watching experience anywhere! With our portable and easy to set up screens and projector stands.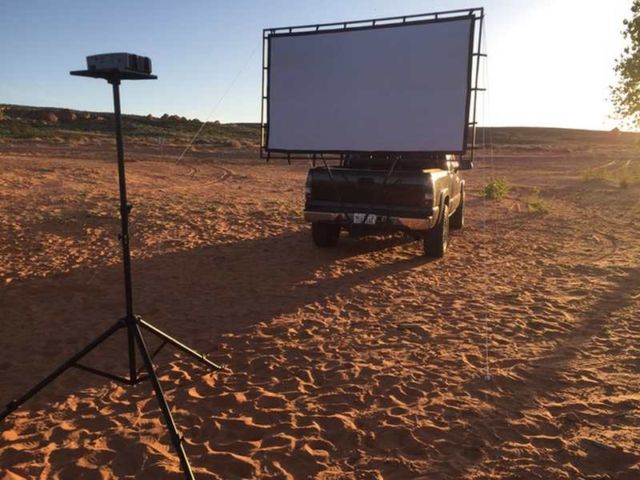 Hitch Theaters has developed portable projector screens and projector stands to let you to take your outdoor movie watching experience to a whole new level! Your Personal Drive-in Experience not only takes you outside, but anywhere you can imagine, with three basic setups!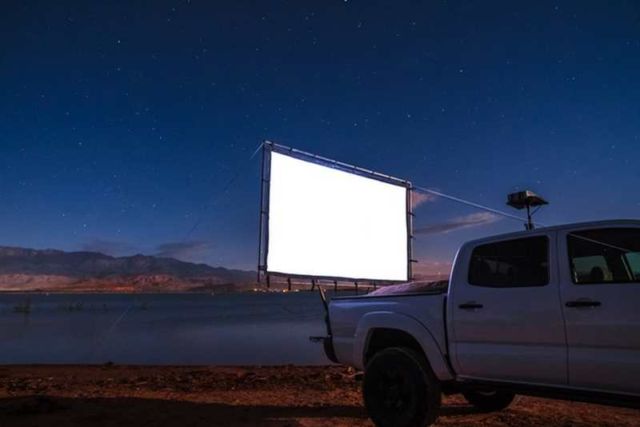 This telescoping feature is important for viewing a movie in the bed of your truck, because it allows the viewer to change the throw distance from the projector stand to the screen, to customize the size of the projected image. It comes with a completely collapsible frame that is supported by two telescoping arms protruding off of the hitch arm.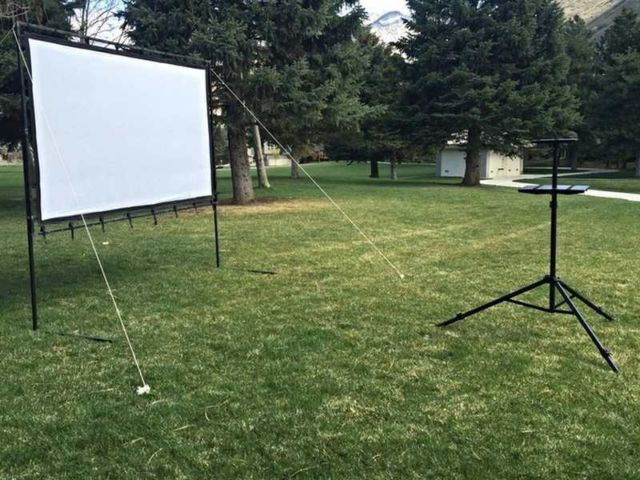 via kickstarter