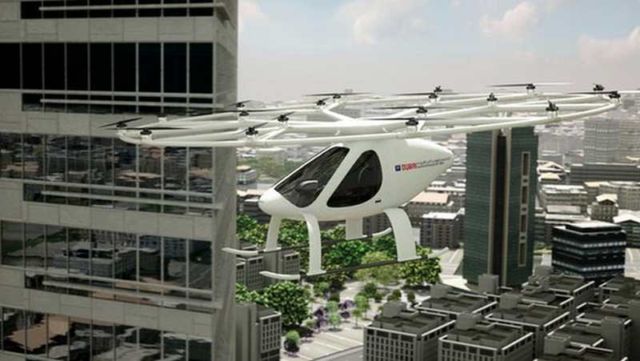 The Volocopter that can lift off and land vertically, will soon fly as an autonomous air taxi in Dubai.
Dubai's government "Roads and Transport Authority" (RTA) has signed an agreement with the German company Volocopter regarding the regular test mode of autonomous air taxis in the emirate.
Dubai plans to handle 25 % of all of its passenger travel using autonomous transportation by as early as 2030.
Alexander Zosel, co-founder of Volocopter, said:
"The test will start in the fourth quarter of 2017, and the project has been scheduled to run for five years.
We are very grateful and proud that the RTA has selected us as their partner after rigorous testing."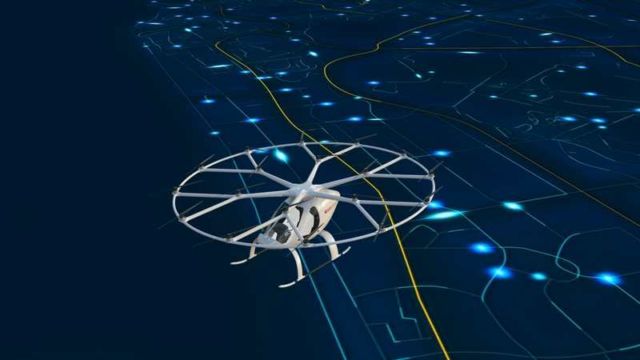 Primary reasons for choosing Volocopter included the stringent German and international safety standards.
For the world's first regular test run of autonomous air taxis, the emirate has now asked Volocopter's experts on board for additional support.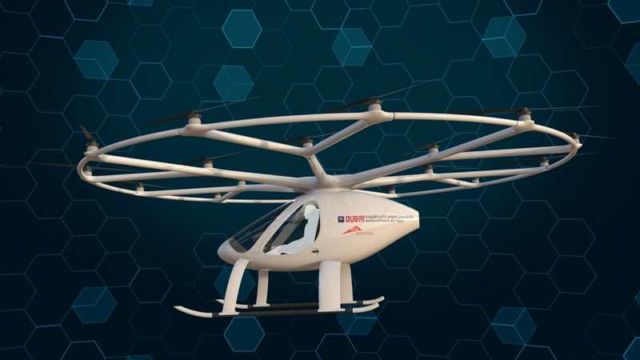 Volocopter focuses on making flying an option for everyone and on re-inventing mobility in urban areas. The company, which is based in the technology region Karlsruhe, established its place in aviation history in 2011 with the first manned flight of an electric multicopter. The introduction of its latest model, Volocopter 2X, has made the company a global leader when it comes to safety and autonomous flying.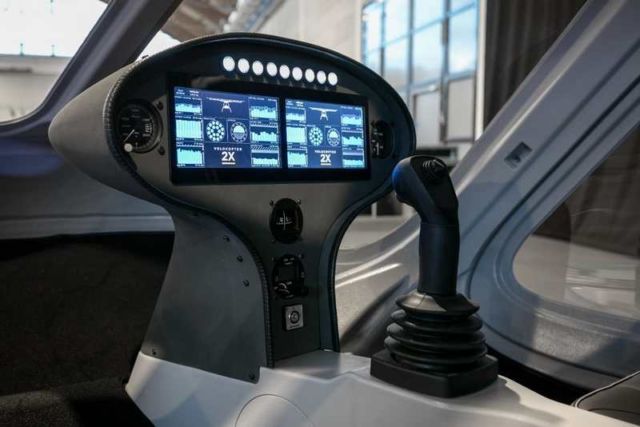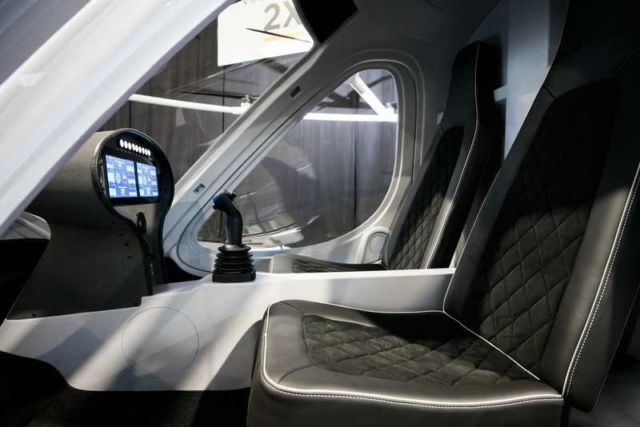 source Volocopter