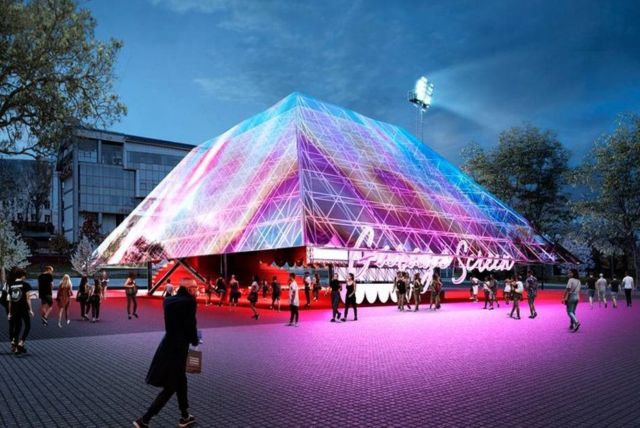 Holographic Pyramid by Syndicate architects selected for Garage Museum's Summer Cinema pavilion.

A holographic pyramid by Syndicate architects, is the winning proposal for the Garage Screen Summer Cinema Pavilion.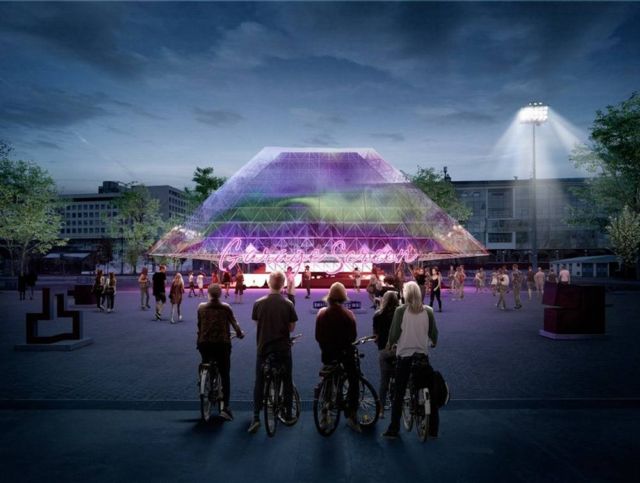 The pavilion will be built in Moscow this spring, in front of the OMA-designed Garage Museum of contemporary art, offer the experience of an open-air cinema.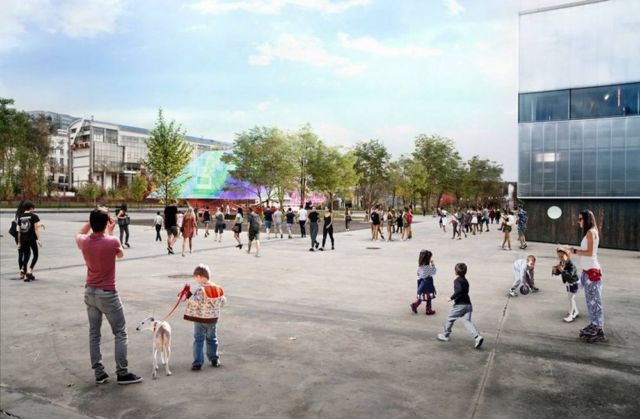 Victor Stolbovoy, from Syndicate's team, explains:
"The Garage Screen Cinema is an iconic venue. We do not see it as simply a box which you can just go into and watch a movie. It is a dynamic place that interacts with the surrounding context and is always changing depending on the angle of view. The materials that we have proposed are not typical for summer cinemas, and this also adds to the triumph of the design."