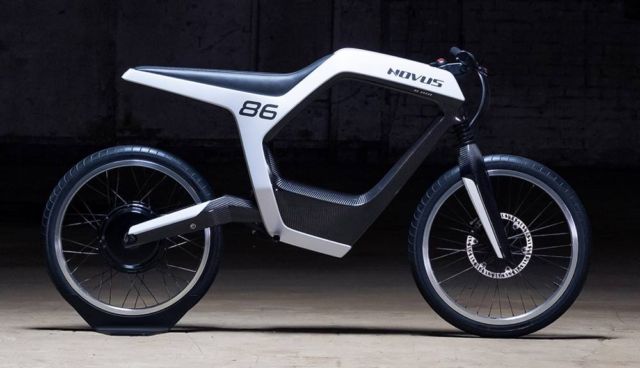 Novus is a stylish lightweight electric motorbike, with a top speed of 100 km/h.
The brushless hub motor transforms the energy of the high-voltage battery into a top speed of 60 m/h. With a peak power of up to 14 kW, the 200 Nm of torque are converted into forward movement. Wear parts such as chain and clutch are not necessary.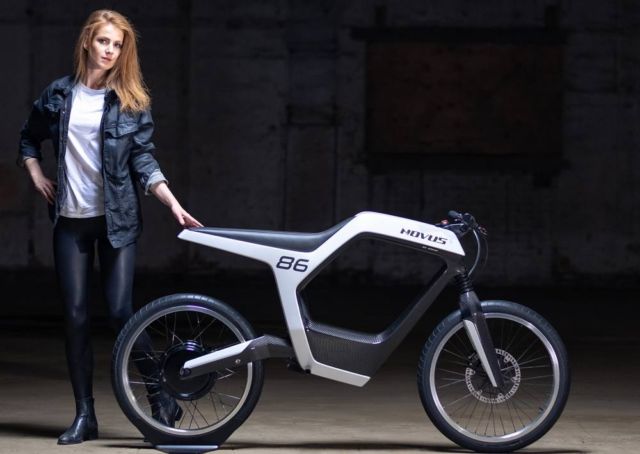 The benefits of the connected, digital world make it possible to integrate the smartphone not only as a control and display instrument, but also as a digital key.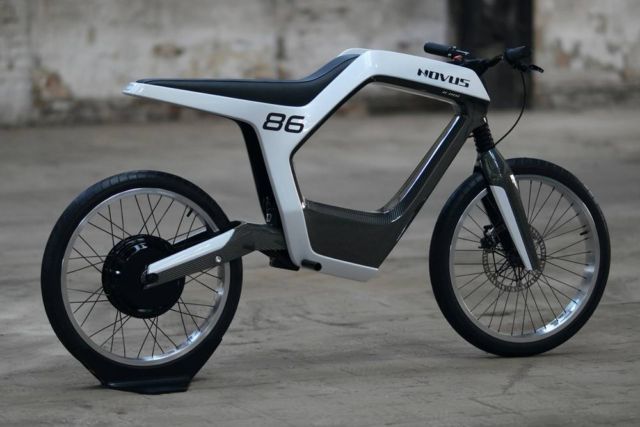 The purpose-built lithium-ion battery gives Novus a maximum range of 60 miles. In urban traffic this corresponds to a travel time of over 3 hours. The battery can recharge up to 80% within 1 hour.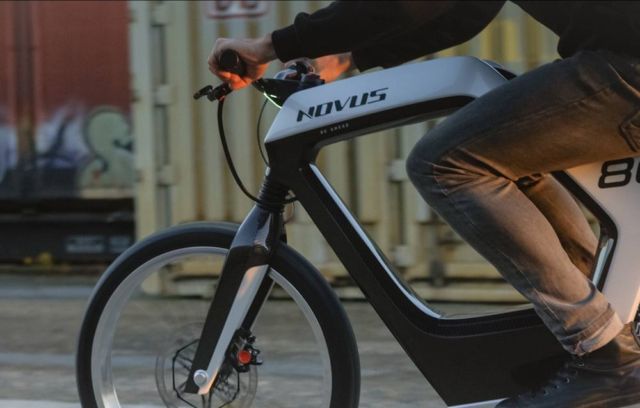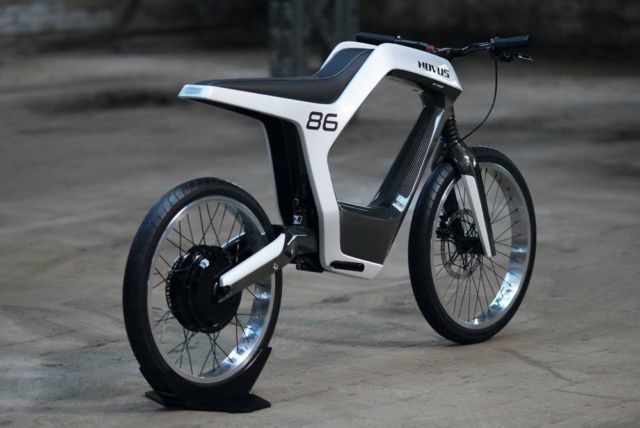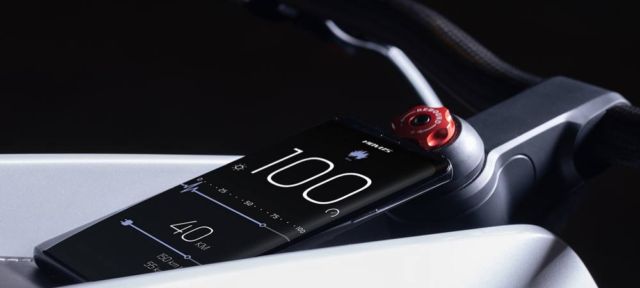 source Novus