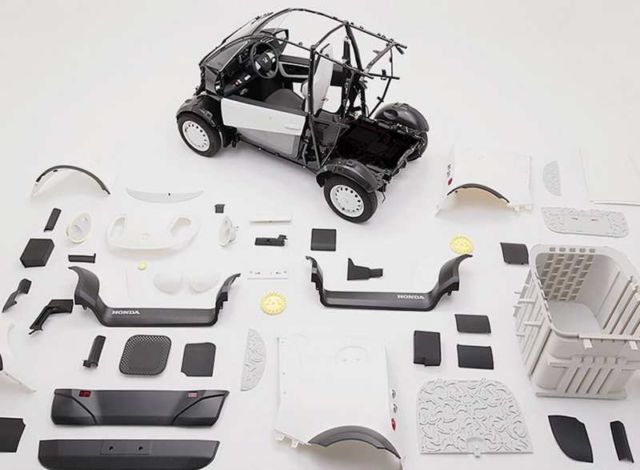 This is the 'Hato Sablé' 3D print electric mini delivery van by Honda and Kabuku.
Honda and Kabuku inc created 'Hato Sablé' electric mini delivery, using 3D printing technology.
The tiny van is one of the largest 3D printed products produced in Japan.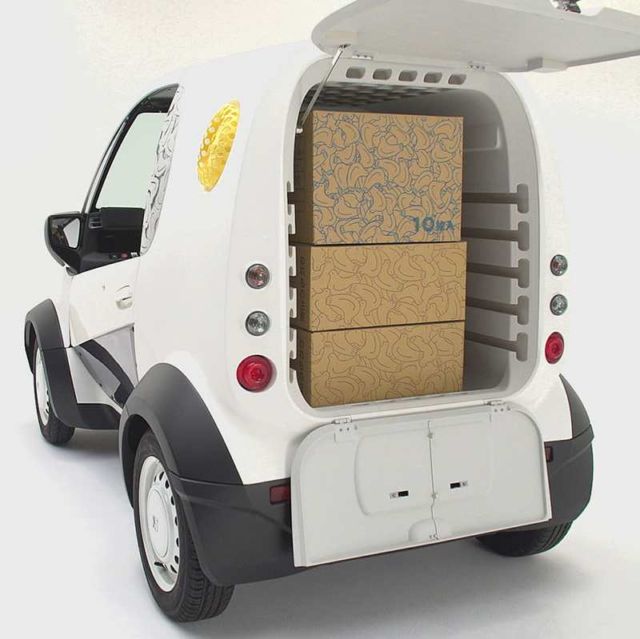 Unveiled at this year's CEATEC japan show, 'Hato Sablé' is using Honda's micro EV technology and is based on a variable design platform.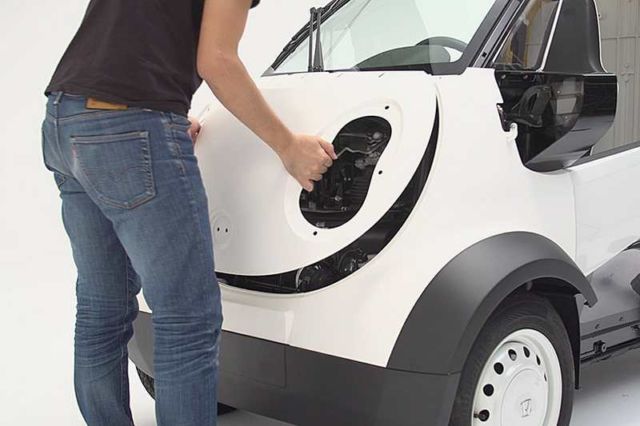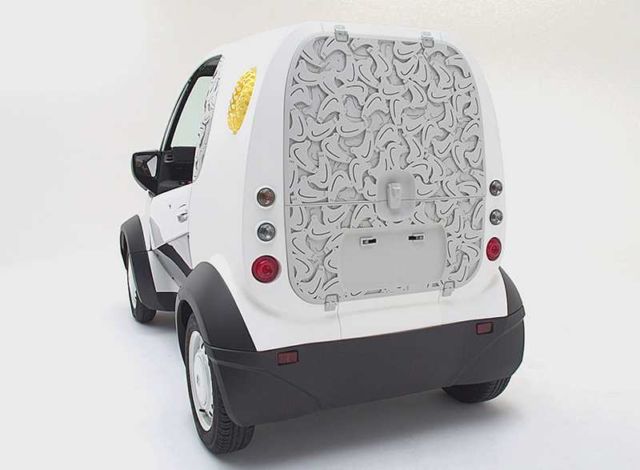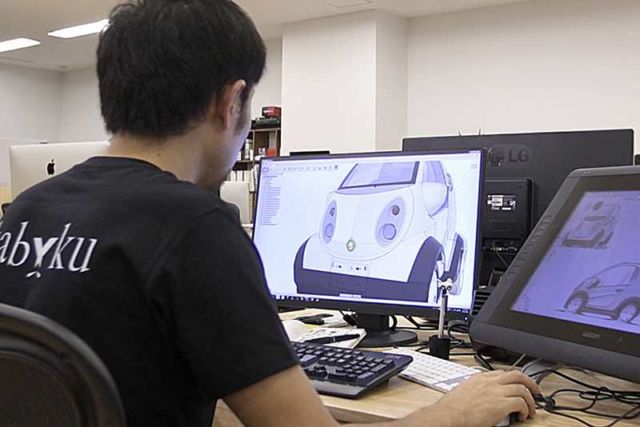 via designboom