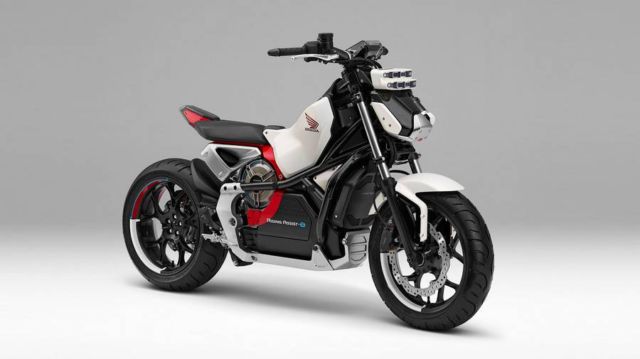 The Honda Riding Assist-e is an experimental electric motorcycle featuring Honda's unique balance control technology.
The Honda Riding Assist-e with self-balancing concept model, developed through humanoid robot research.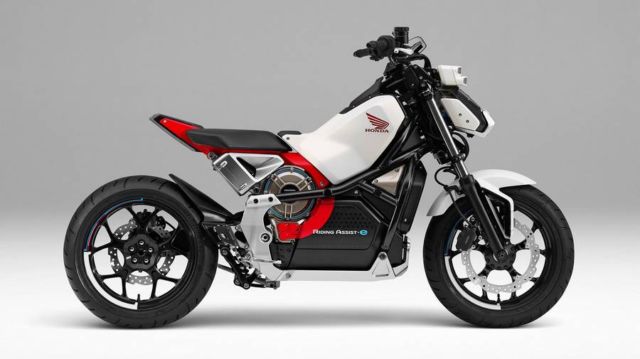 The motorcycle automatically balances itself using an assistive mechanism derived from robotics technology, for ultra low-speed situations that require the rider's attention to balance, such as traffic jams or starting and stopping.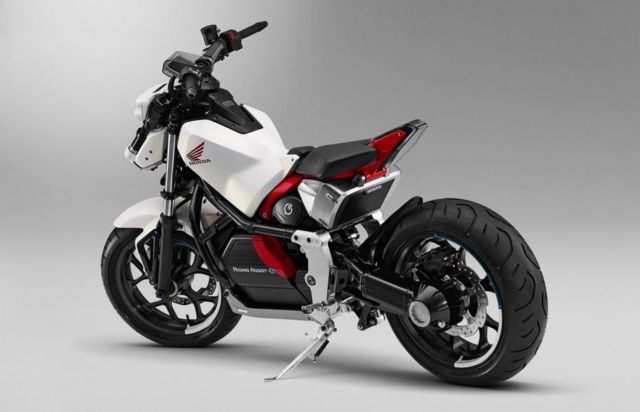 By the motorcycle is powered by e-Drive, an environmentally friendly power unit. This model marks a step towards realizing Honda's 2030 vision of "enjoying the freedom of mobility" and "a carbon-free society."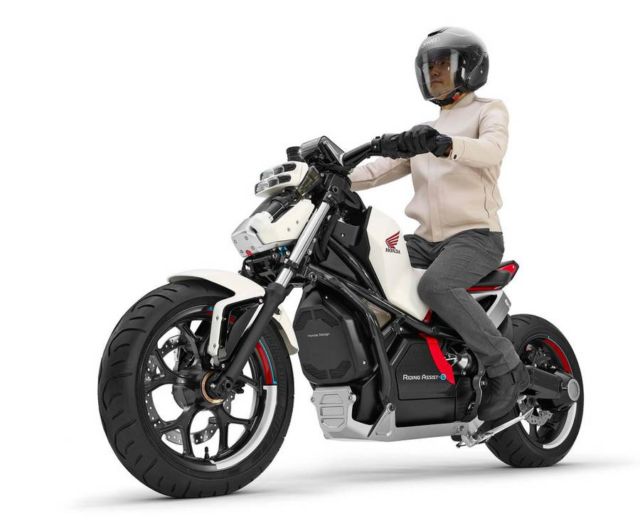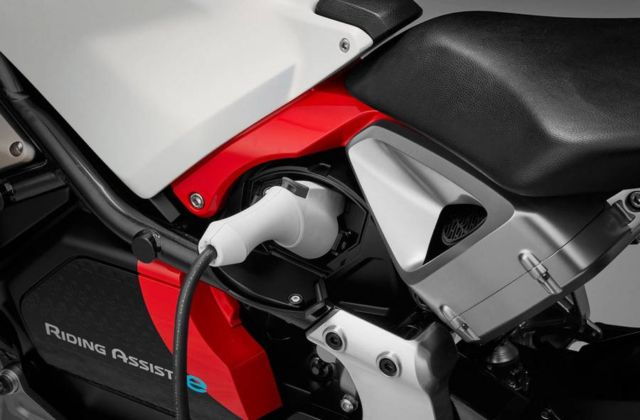 source Honda