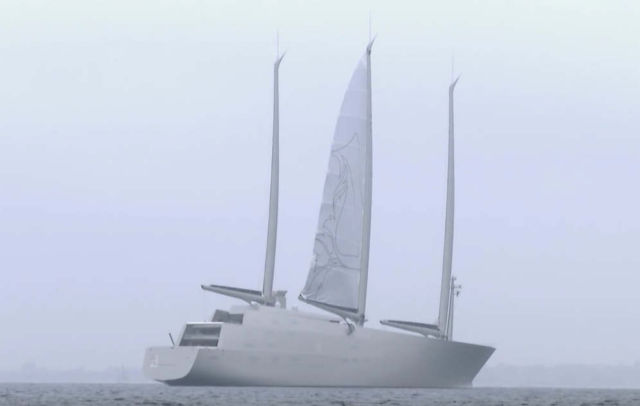 This is how the 468ft-long Sailing Yacht A's, owned by Russian billionaire Andrey Igorevich Melnichenko, sails are made…
This is a behind-the-scenes video showing how the sails on the 143 meter Sailing Yacht A were developed.
The impressive superyacht's, which has three 300ft masts, sails are made by American sail manufacturer Doyle Sailmakers.
The largest private sailing yacht ever constructed masts are taller than Big Ben's tower.
"Sailing Yacht A" on its first sailing test in Strande nearby Kiel
[Youtube]