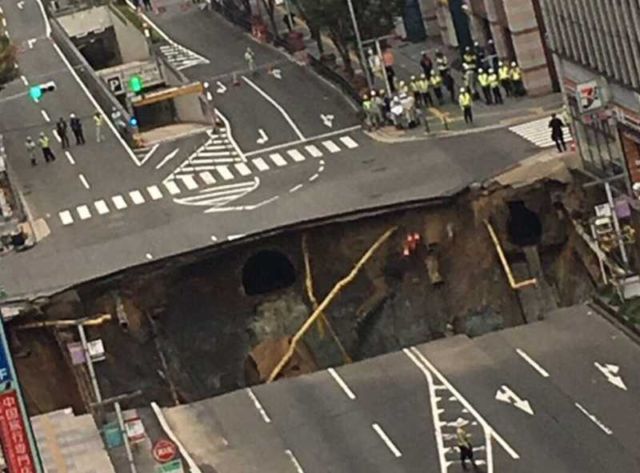 A huge sinkhole has opened in the center of a Japanese city, prompting concern for commercial buildings.   Watch the video…
A huge sinkhole measured about 30m long, 27m wide and 15m deep, has caused power outages and major traffic disruptions in downtown Fukuoka, Japan.
The hole continues to grow, according to the police.