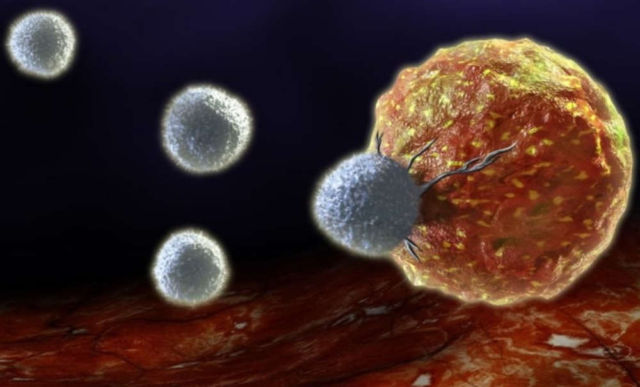 Scientists to start human trials for a cancer 'vaccine,' that cured 97% of mice.
A new cancer 'vaccine' that cured up to 97% of tumors in mice, will soon be tested in humans. But according experts there will be a long way for this type of drug being prescribed patients.
Scientists in Stanford University said that the new treatment stimulates the body's immune system to attack cancer cells, and will test it by the end of the year.
Dr. Ronald Levy, a Stanford oncology professor who is leading the study, told SFGATE:
"Getting the immune system to fight cancer is one of the most recent developments in cancer. People need to know that this is in its early days and we are still looking for safety and looking to make this as good as it can be."
via inhabitat