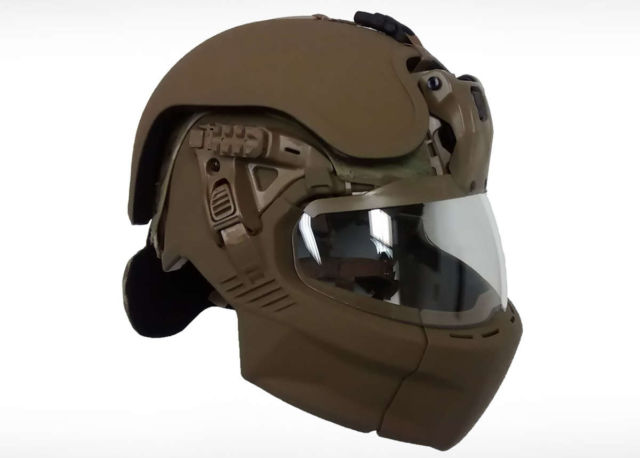 The highly technical Ceradyne IHPS Ballistic Helmet, is the first designed to protect soldier's entire head.

The U.S. Army created the Ceradyne IHPS to give soldiers a lighter-weight ballistic helmet with passive hearing protection and increased blunt-impact performance.
It is a component of the Army's next-generation Soldier Protection System (SPS) program, which seeks to optimize soldier protection while reducing total equipment weight.
Cheryl Ingstad, global business manager, Advanced Ceramics Platform – Defense, 3M, said:
"This order reinforces the Army's confidence in 3M to design and produce the IHPS, which is so advanced, it sets a new global standard for head protection."
The IHPS is designed to protect against modern battlefield threats, including powerful rifle projectiles and handgun bullets. It can be fitted with accessories, such as mandible, visor, night vision goggle attachment, rails and a modular ballistic applique for increased protection.
3M will begin delivery in early 2018 and will continue to deliver throughout the year.
source 3M