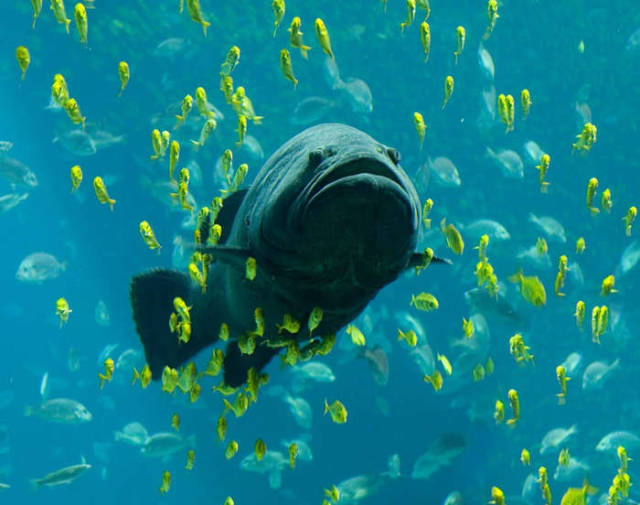 Humans have destroyed during the last 50 years, half of the oceans' fish!
According to a new report the ocean has half the fish it contained in 1970 and some of them like the Mackerels and Tunas have dropped by 75%!
Giant grouper swimming among schools of other fish.   Credit wikimedia
The study describes overfishing as the largest cause for the past 50 years decline.
Ken Norris, the Director of Science at ZSL, explains:
"The ocean works hard in the background to keep us alive, generating half of the world's oxygen and absorbing almost a third of the carbon dioxide produced from burning fossil fuels."
NEW report: Marine populations have declined nearly 50% since 1970 #BluePanda http://t.co/AOMelped4J pic.twitter.com/MsMu381MaZ





— WWF (@WWF) September 16, 2015
via inhabitat