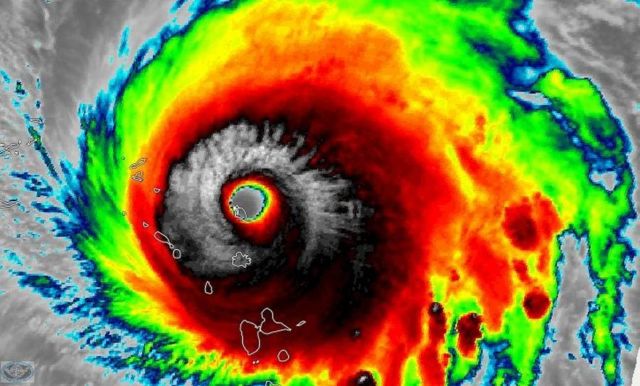 The island of Barbuda was the first to hit by Hurricane Irma, a Category 5 storm packing winds of 185mph.
Florida State of Emergency as Hurricane Irma upgrated to Category 5.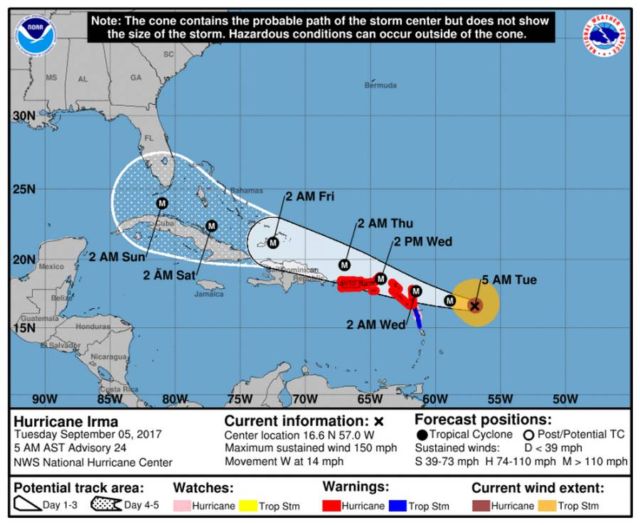 Gov. Rick Scott said:
"It is incredibly important that all Floridians pay attention to this incredibly dangerous storm. Do not sit and wait to prepare. Prepare now.
In Florida, we always prepare for the worst and hope for the best, and while the exact path of Irma is not absolutely known at this time, we cannot afford to not be prepared."
Oh my … Hurricane #Irma just entered "beast mode" … incredible convection flaring. Satellite estimates now > T 7.0 and Category 5. pic.twitter.com/nk5U2r5QsO

— Ryan Maue (@RyanMaue) September 5, 2017