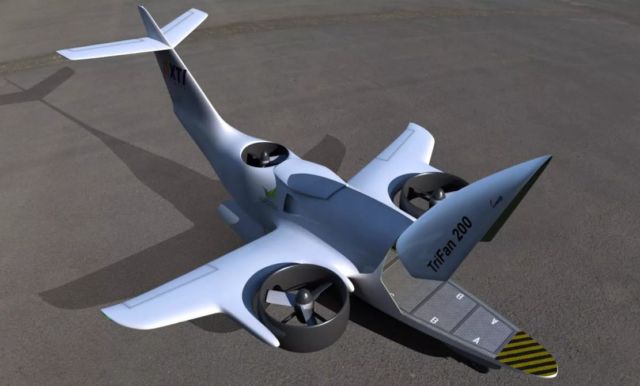 XTI Aircraft partners with VerdeGo Aero on the Hybrid-Electric VTOL TriFan 200 cargo/logistics drone.
VerdeGo Aero in Daytona Beach, FL and XTI Aircraft Company in Denver, CO, recognizing the need for fast, economical, point-to-point cargo and logistics transportation, have partnered together on the TriFan 200 program.
XTI Aircraft, a leader in next-generation VTOL aircraft, is developing the TriFan 200, a configuration similar to its larger TriFan 600 VTOL passenger aircraft already under development. VerdeGo Aero is applying its high-efficiency, low-emissions diesel (Jet-A) hybrid powertrain to enable the TriFan 200 to offer operators outstanding operating economics.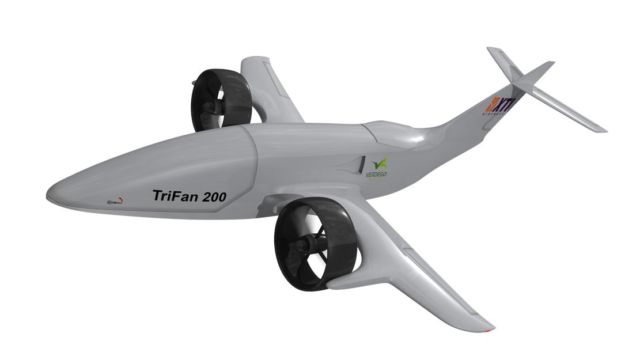 When the program reaches commercial development and certification, XTI's TriFan 200 Vertical Takeoff and Landing (VTOL) aircraft will be an unmanned autonomous aircraft capable of transporting 500 lbs of cargo on missions of more than 200 nautical miles. The TriFan 200 will enable express logistics companies to rapidly address "miles 1 to 20" when shipping urgent cargo by rapidly connecting global air cargo hubs with distribution points throughout major cities. Surface transportation in highly congested global cities currently takes up to 90 to 120 minutes for urgent cargo to travel between air cargo hubs at major airports and the city centers.
The XTI TriFan 200 will enable significant time to be removed from both ends of the journey, allowing later pickup times and earlier deliveries. In addition to express shipping, the TriFan 200 is also applicable to longer-range transportation in remote locations without infrastructure, including military logistics missions.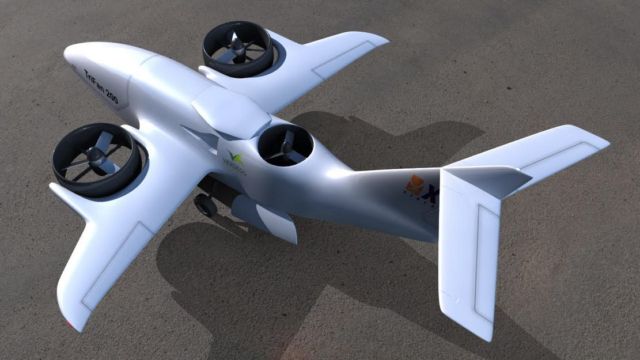 Robert LaBelle, CEO, XTI Aircraft, said:
"The TriFan 200 aircraft will open up a significant new market for XTI to address the needs of cargo and logistics operators globally. We are excited to be partnered with VerdeGo to leverage their experience with hybrid powertrains combined with our experience from the TriFan 600 program to create an efficient, economical, profitable VTOL aircraft for fleet operators worldwide."
source XTI Aircraft