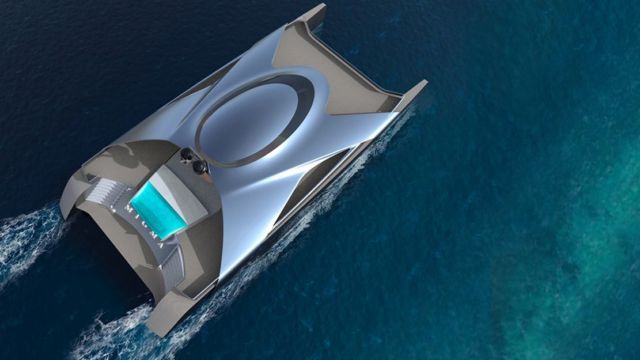 Hydrogen-powered catamaran concept designed for long-range cruising in zero-emissions.
Migma is the Greek word for mixture, an evocation to the life of the sea through structural bionic elements where the rationality of the technique is mixed with the fluidity of nature, represented by this noiseless Hydrogen-powered 180 feet electric Catamaran as a living entity that furrows the seas with zero emissions.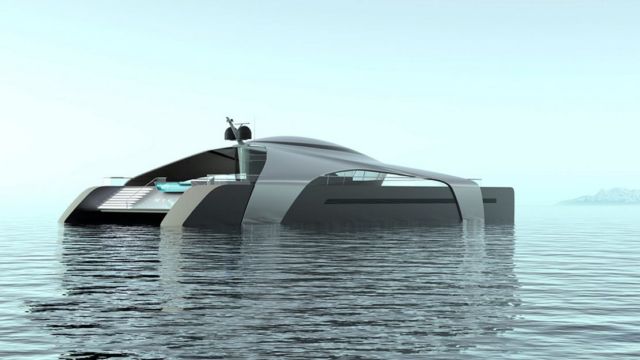 Migma catamaran is based on a minimalist and high-end aesthetic, creating a new way to understand spaces within a catamaran, where the core structure is located in the middle and all elements grow from it.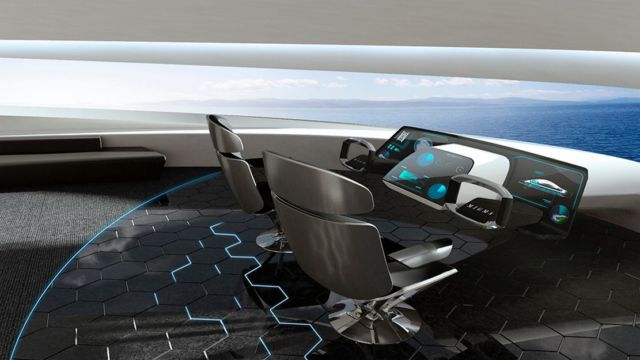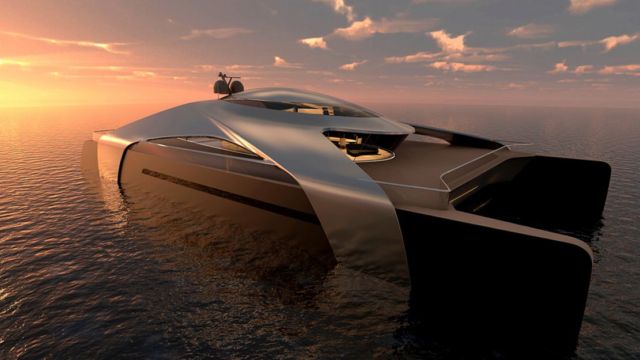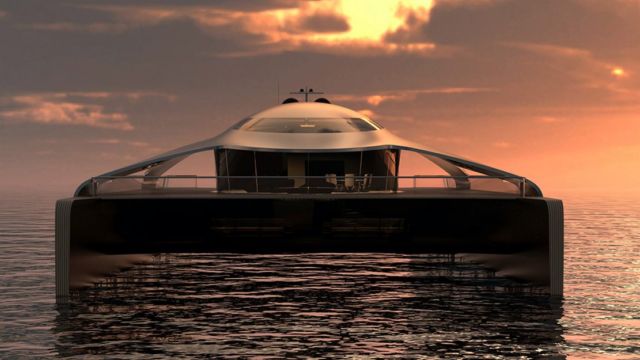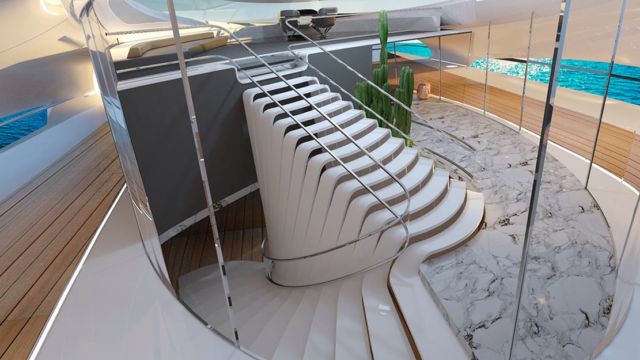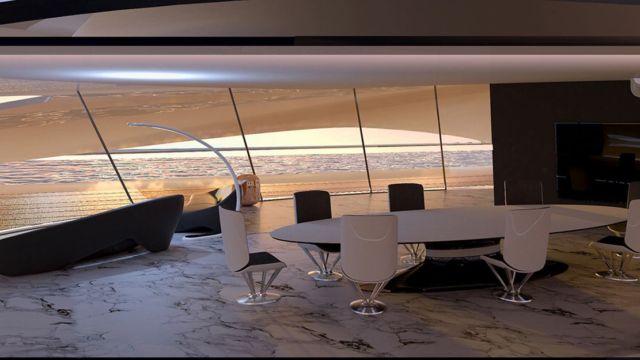 source Ruma Design