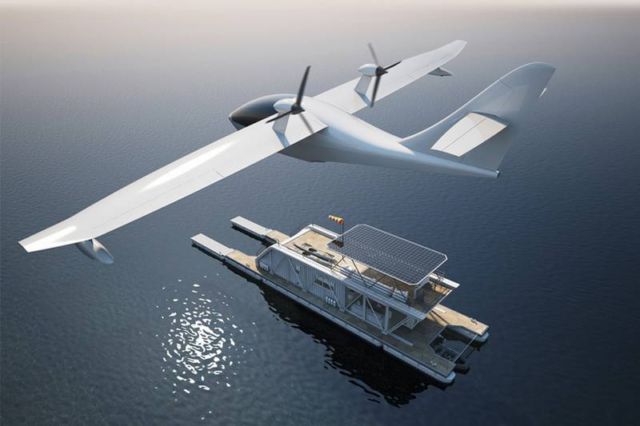 HydroHouse HH is a cool water houseboat – parking for a hydroplane.
HydroHouse HH concept designed by Russian Max Zhivov.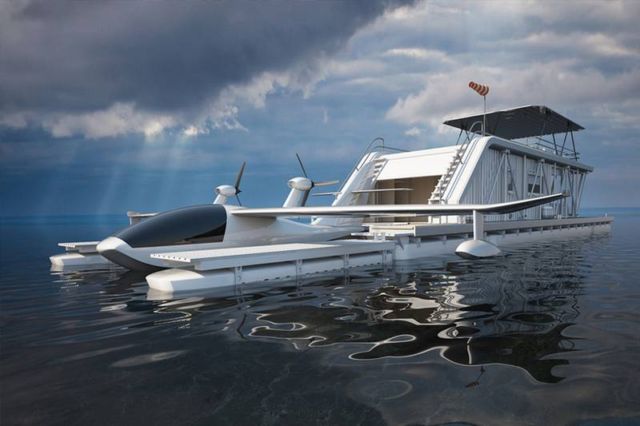 The idea of  this project appeared after I read several forums of hydroplane pilots. I found out that there is lack of such type of mobile water parking for planes. So I got an idea to combine a houseboat, a wharf for boats, a garage and water parking for a hydroplane.  A pilot can locate his HydroHouse in any water area. The house is made from prefabricated modules. For transportation of this house will be needed two trucks. The architectural style of HydroHouse has industrial features.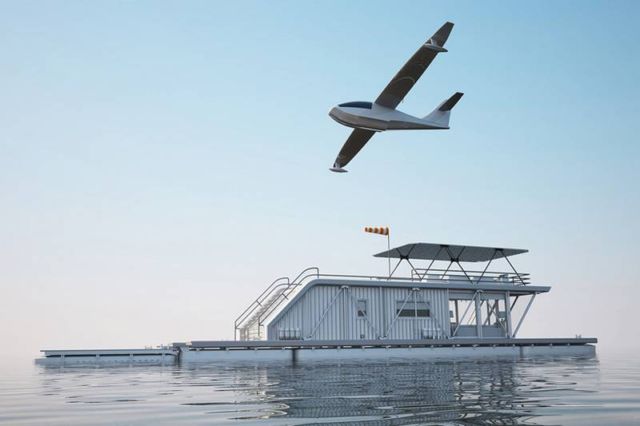 The HydroHouse has kitchen with living room, master bedroom, two guest bedrooms, bathroom with WC and garage part. It can also be used as a warf for boats. The length is 15 m. The total area is 76 m2. It is equipped with solar panels of 65 m2 total area and two electric engines. On the second floor is located area for storage of water toys, it also can be used for sunbathe.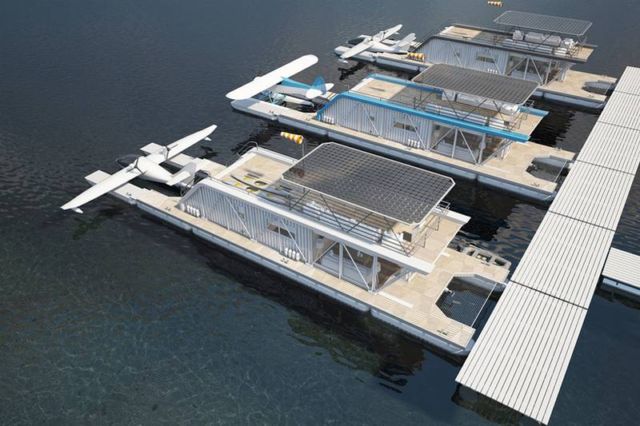 "My friend aircraft designer Alexander Schapin has designed sketch model of electric hydroplane and we decided to combine our projects as they supplement each other."
source Max Zhivov