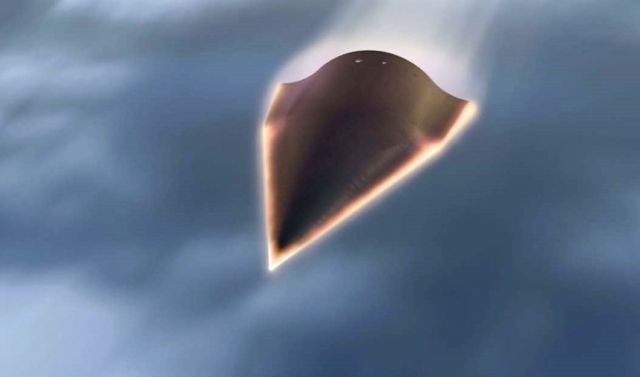 Raytheon Company won a $63.3 million DARPA contract to further develop the Tactical Boost Glide hypersonic program.
For a tactical-range boost glide weapon to achieve hypersonic speeds – velocities greater than Mach 5 – "a rocket accelerates its payload to high speeds. The payload then separates from the rocket and glides unpowered to its destination," according to the DARPA website.
Dr. Thomas Bussing, Raytheon Advanced Missile Systems vice president, said:
"This latest contract adds to Raytheon's growing number of hypersonic flying programs. Raytheon is working closely with our customers to quickly field these advanced systems and provide our nation's military with the tools they need to stay ahead of the escalating threat."
Hypersonic project will enable the U.S. military to engage from longer ranges with shorter response times and enhanced effectiveness compared to current systems.
source Raytheon