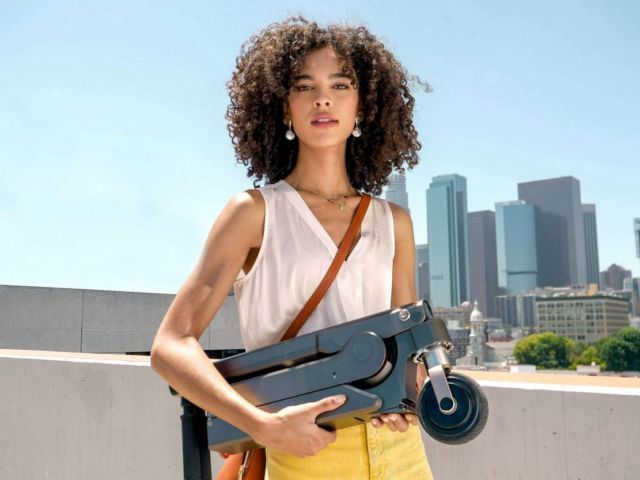 Hyundai reveals foldable personal electric scooter capable of 20km range.
The new Hyundai foldable scooter houses 10.5 Ah lithium battery enabling 20km range, plus 20km/h top speed.
Building on its initial concept presented at CES 2017, the new model boasts rear-wheel drive, a highly-capable lithium battery and stylish front and rear lights.
The latest concept features in future Hyundai Motor Group plans to enable first- and last-mile mobility through integrating the scooter with future Hyundai and Kia vehicles. When mounted on a vehicle, the scooter is charged automatically using electricity produced while driving, ensuring that the user can complete their journey seamlessly.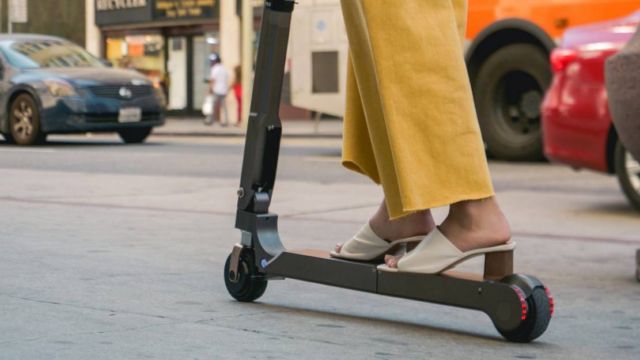 The latest version of Hyundai Motor Group's electric scooter features a 10.5 Ah lithium battery. This enables the scooter to achieve a top speed of 20km per hour and is sufficient to power the scooter for around 20km on a single charge. Weighing around 7.7kg, the scooter is highly portable, while its unique and compact tri-folding design means it is lighter and more compact than any similar product.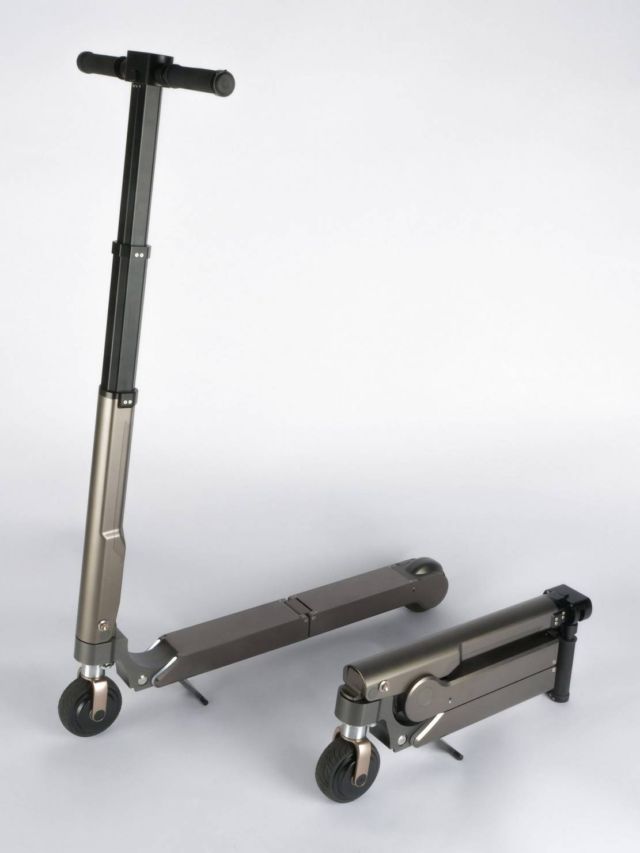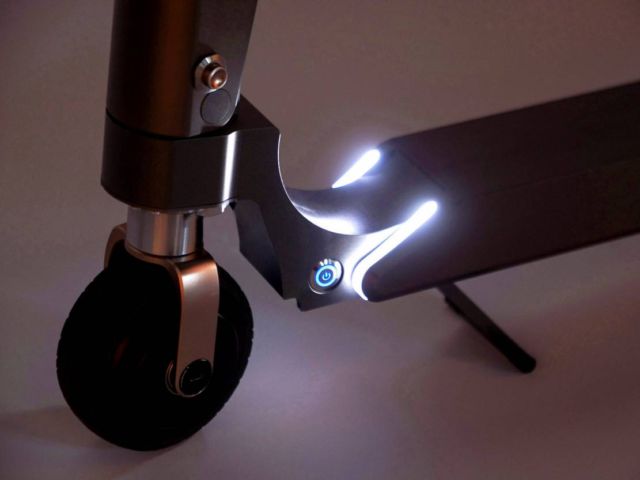 source Hyundai