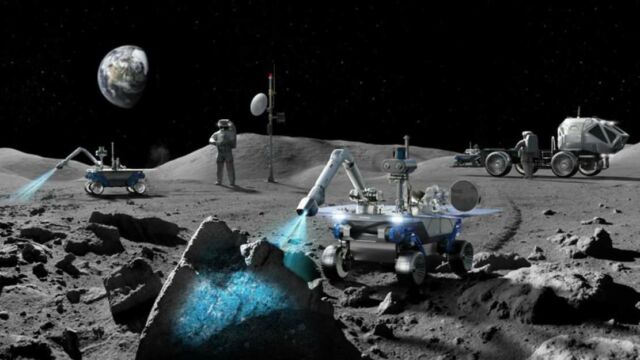 Hyundai is developing a solar-powered lunar rover that will be tested at the South Pole.
The Hyundai Motor Company has announced plans to develop a solar-powered lunar rover in collaboration with Kia.
The vehicle, which is set to be unveiled by 2027, will be powered by both solar energy and a fuel cell system.
It will capable of carrying up to 155 pounds across the moon's surface. The rover will be equipped with advanced features such as autonomous driving technology, artificial intelligence, and high-definition cameras.
The company expects to begin testing the lunar rover to the South Pole by the second half of 2024.
Image credit Hyundai