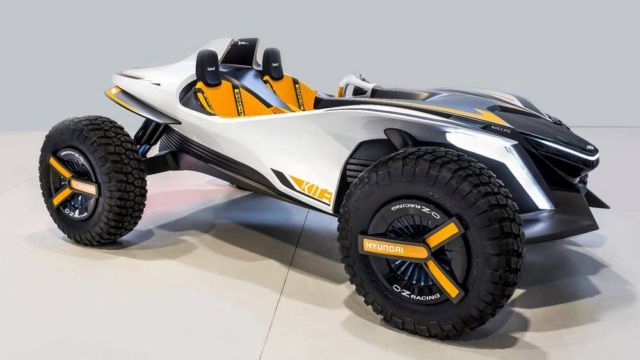 Hyundai Kite is a two-seater dune buggy concept vehicle that converts into a single-seater jet ski.
For the development process of Kite Buggy, Hyundai Design Centre Europe partners with the Istituto Europeo di Design (IED) renowned design school.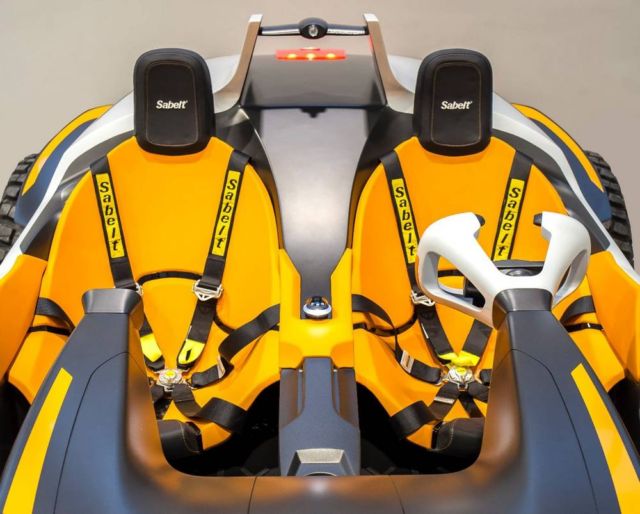 The futuristic two-seater lightweight dune buggy, which converts into a single-seater jet-ski, was created by 15 IED transportation design master's course students in cooperation with Hyundai Design Centre Europe.
The Hyundai Kite is a doorless, roofless and windowless vehicle that can drive both on streets and over water. It consist of a monocoque chassis with a length of 3,745 mm and a height of 1,455 mm. Its surfaces interlace, creating a continuum of twists and intersections.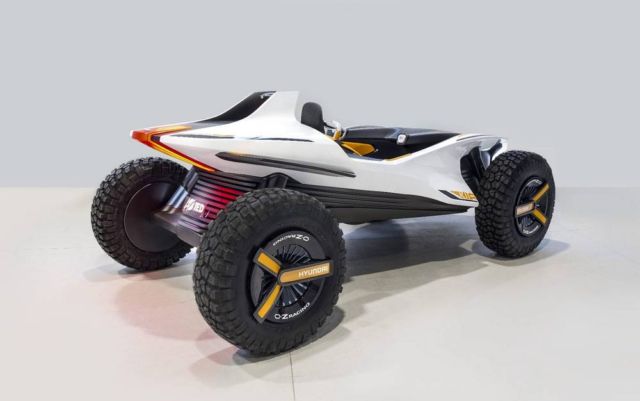 The designers aimed to reduce barriers between the exterior and interior to create a functional and fun car. The lines convey an idea of floating and freedom, connecting to the idea of spending leisure time near the water.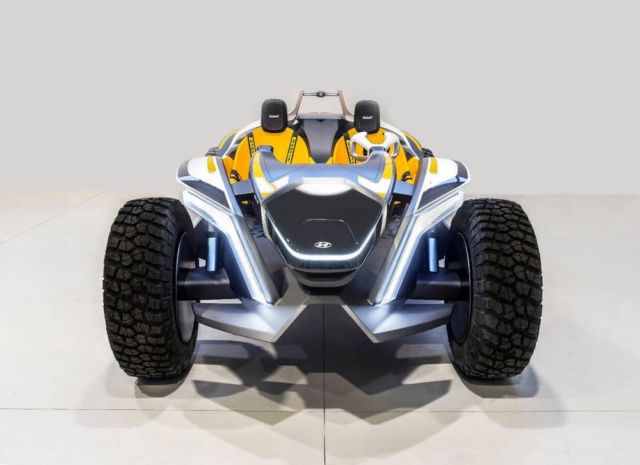 source Hyundai