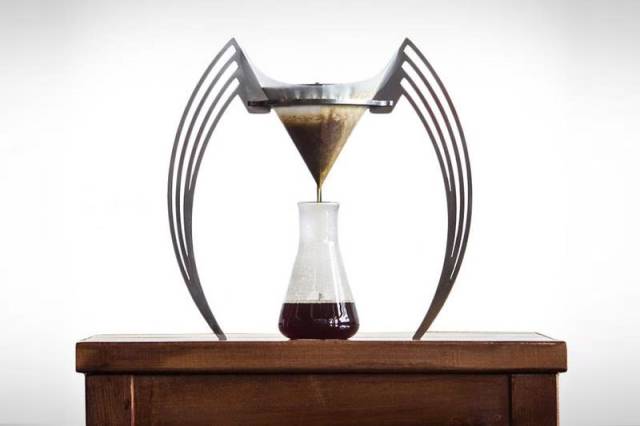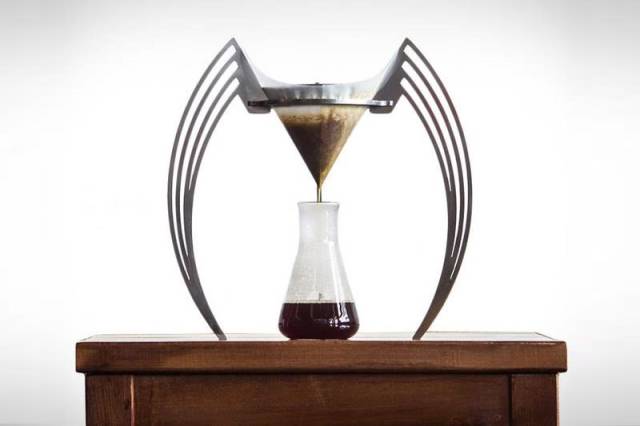 The Iikone mk1 is a stylish, very simple made, pourover coffee brewer, with a totally unobstructed filter.
The design of the Iikone mk1 allows a brewing process undisturbed by uneven surface tension where the filter touches its support. It makes a proper use of the entire filtering surface.
The ultimate result is a more complex, even less bitter brew than is the one produced by classic manual pourover brewers, and fewer nonsoluble particles in the cup.
The brewer is made entirely of high gloss medical-grade stainless steel, CNC cut, machined and polished. It is compatible with popular 6-10 cup round or rectangular filters and conical metal filters.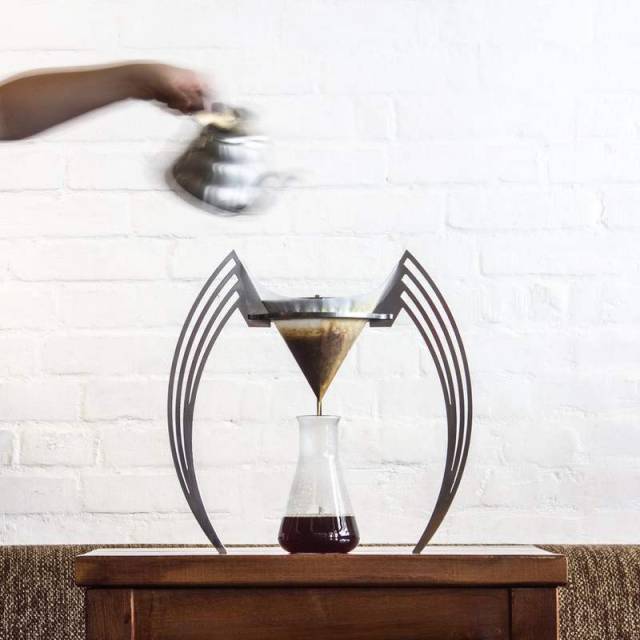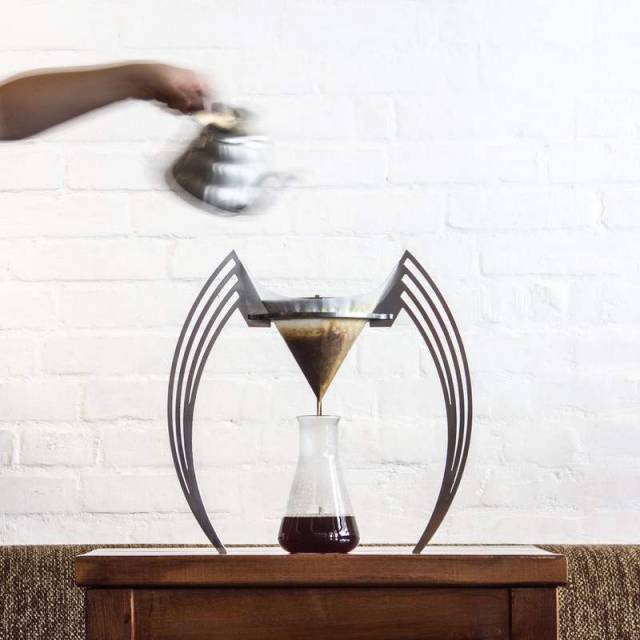 You can find it here, at the price of $699.00