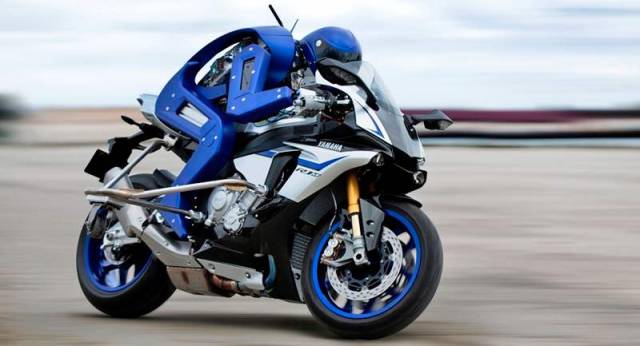 An autonomous motorcycle-riding humanoid robot built around a fusion of Yamaha's motorcycle, now on tests on a racetrack at more than 200 km/h.  Watch the video…
Yamaha's robotic biker called the Motobot can handle one of the fastest motorcycles on earth.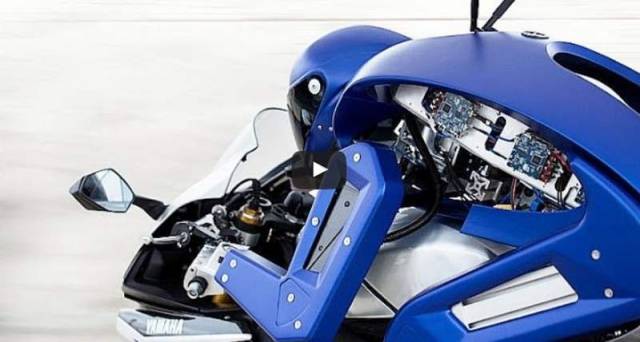 The task of controlling the complex motions of a motorcycle at high speeds requires a variety of control systems that must function with a high degree of accuracy. We want to apply the fundamental technology and know-how gained in the process of this challenge to the creation of advanced rider safety and rider-support systems and put them to use in our current businesses, as well as using them to pioneer new lines of business.
source Yamaha