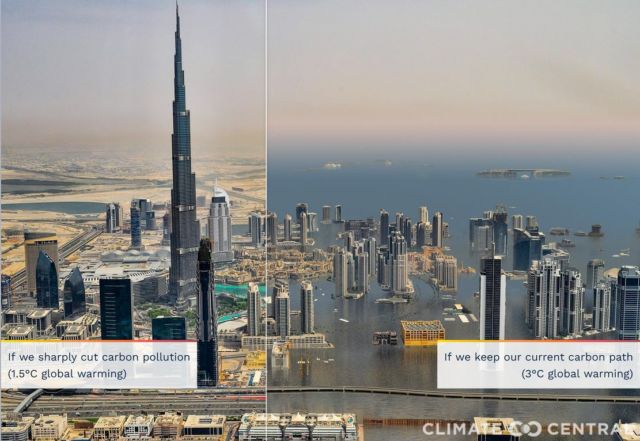 Sea levels centuries from now are tied to global temperatures reached in the near future. The images shows what can be saved–or lost–depending on how much global heating is limited in this century.
Scientists warn that the planet's temperature is rising, causing many parts of the earth to be threatened by unprecedented droughts and deadly floods.
Coastal cities' futures depend on today's climate decisions:
The level of the earth is rising steadily, which is estimated to continue for decades.
Burj Khalifa, Dubai, United Arab Emirates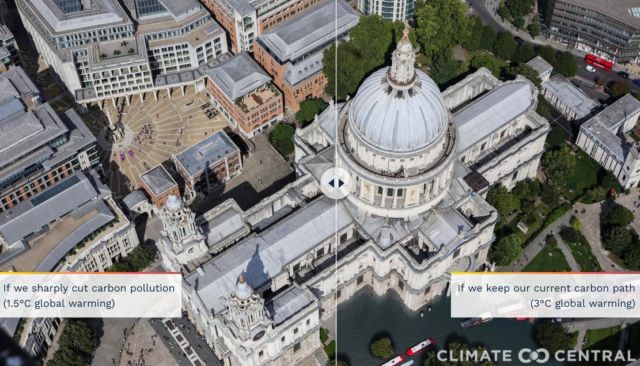 Australian Centre for Contemporary Art, Melbourne, Australia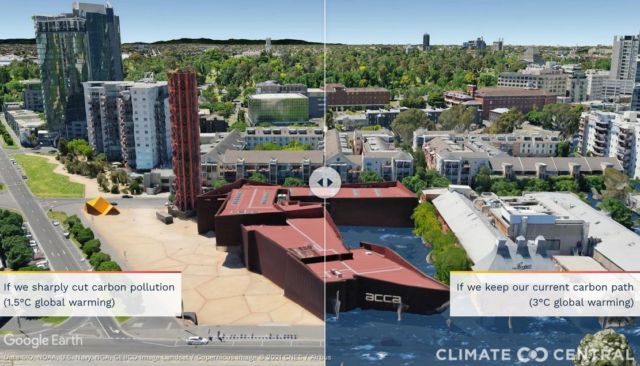 Australian Open Tennis Stadiums, Melbourne, Australia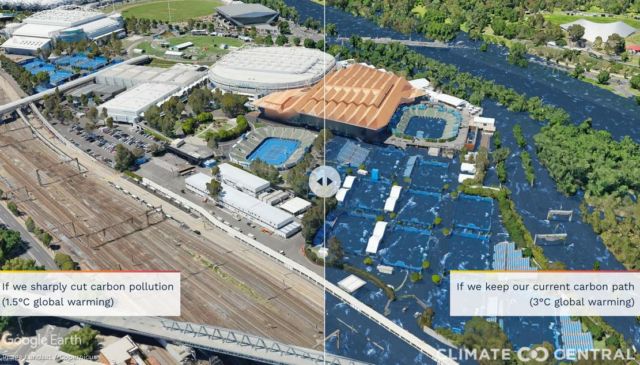 St Nicholaos Church of Piraeus, Pireas, Greece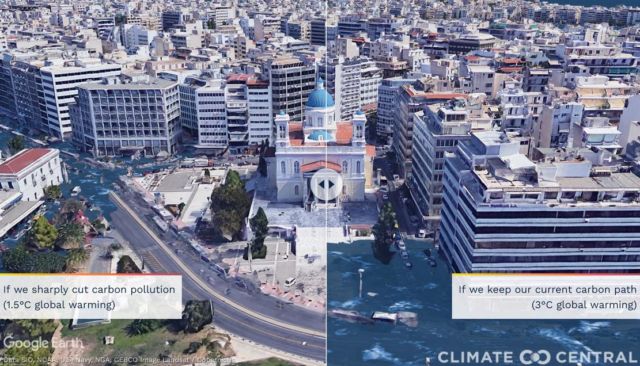 Plaza de España, Seville, Spain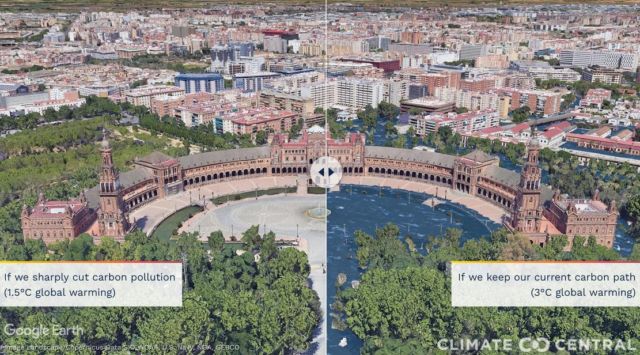 See more visualizations for 200+ locations around the world at: picturing.climatecentral