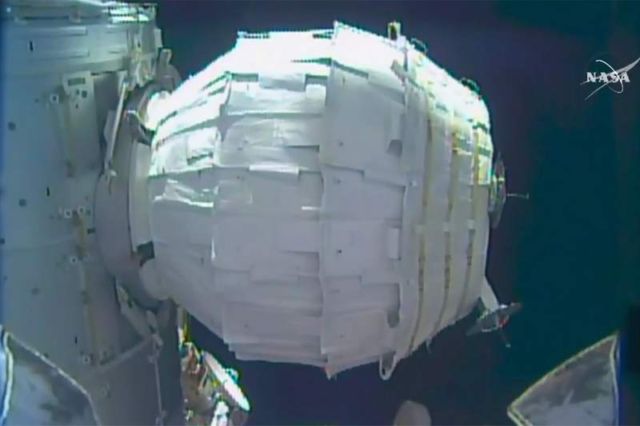 The Bigelow Expandable Activity Module attached to the International Space Station, successfully inflated at a second attempt.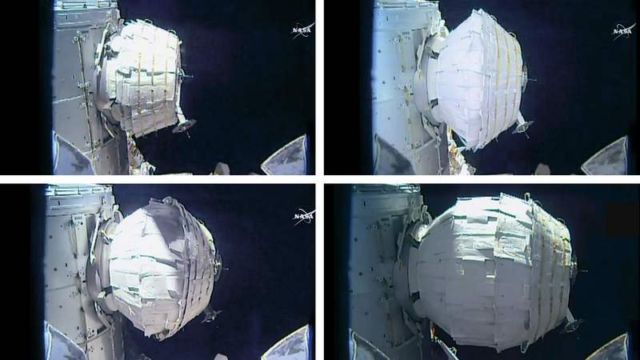 The BEAM expansion took several hours today as astronaut Jeff Williams sent two dozen pulses of air into the expandable module. Credit: NASA TV
The Bigelow Expandable Activity Module (BEAM) was expanded to its full size at 4:10 p.m. EDT.
Expansion was completed as the International Space Station flew over the south Pacific at an altitude of 252 miles. The NASA and Bigelow Aerospace teams working with NASA Astronaut Jeff Williams will now begin the final step to open eight tanks of air stored within the BEAM to pressurize the module.
NASA Television coverage continues and can be seen at www.nasa.gov/nasatv
source NASA