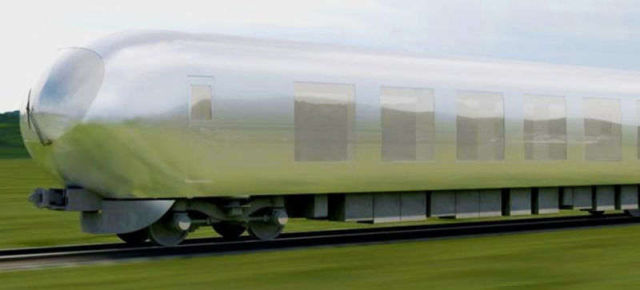 Japan is creating an invisible train, hard to see, even standing still, that will hit the tracks by 2018.
The new train created for the Seibu Railway Co. by Japanese architect Kazuyo Sejima + Ryue Nishizawa / S A N A A, for the company's 100th anniversary.
The invisible train is a chameleon-like train, coupled with a reflective skin, to mirror the surrounding landscape, that it is passing through.
Sejima explains in Seibu's official press release:
"The limited express travels in a variety of different sceneries, from the mountains of Chichibu to the middle of Tokyo, and I thought it would be good if the train could gently co-exist with this variety of scenery. I also would like it to be a limited express where large numbers of people can all relax in comfort, in their own way, like a living room, so that they think to themselves 'I look forward to riding that train again."
via dezeen