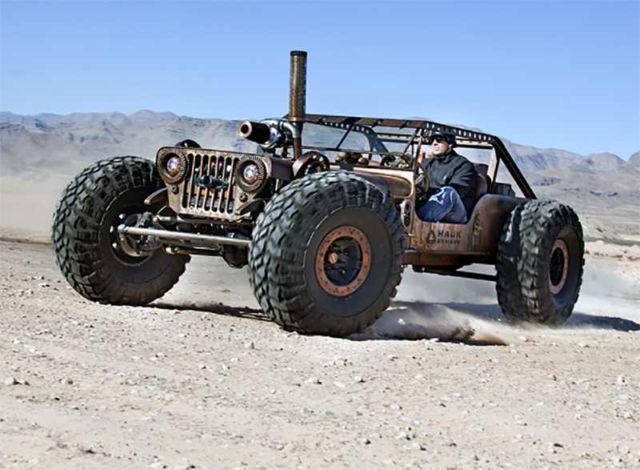 JEEP Rock Rat most recent build of Hauk designs, is based upon a 1947 JEEP 'CJ2A' body.
JEEP Rock Rat by Hauk designs, the amazing go-anywhere machines, powered by a 12V engine producing 700 hp and 1200 ft.-lb of torque.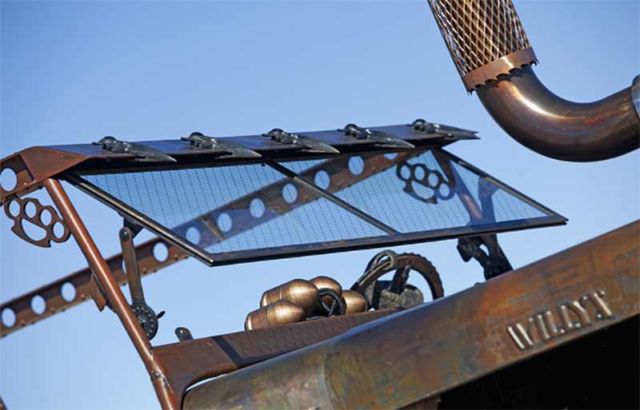 It features 44 inch pit bull tires, and a copper fuel injector lines.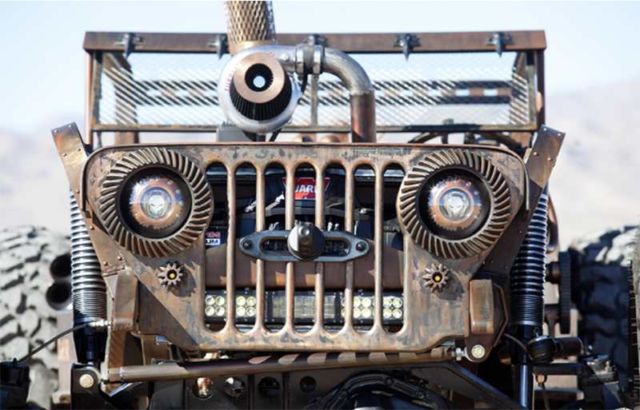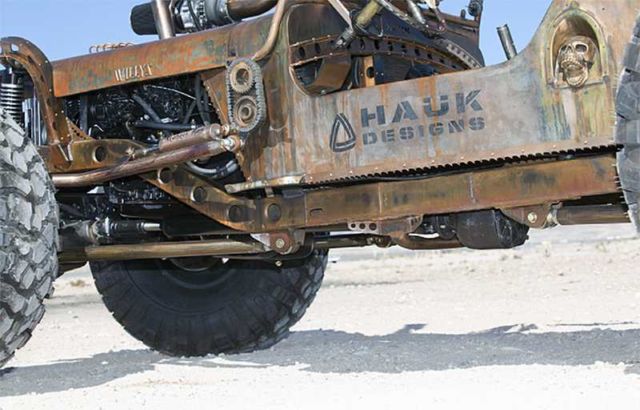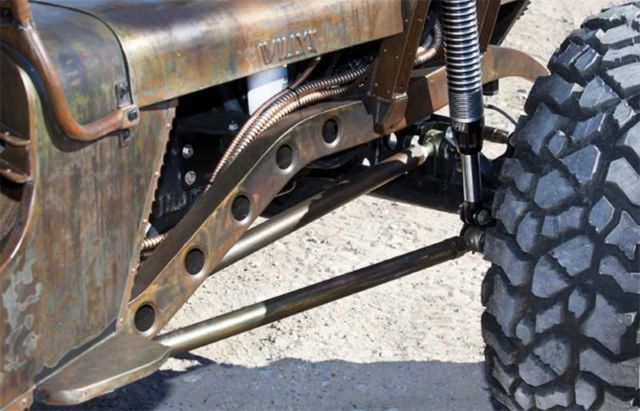 via designboom
source Hauk designs