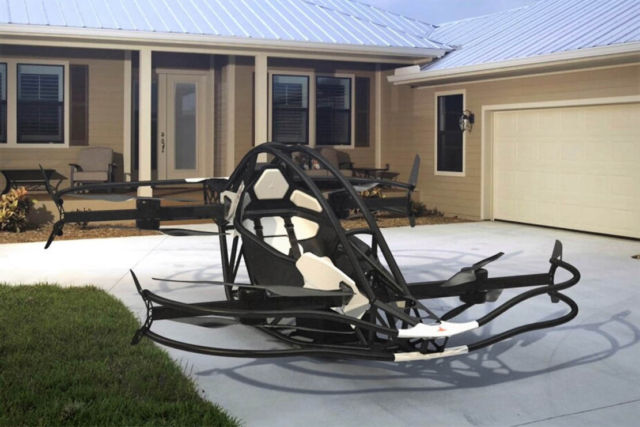 Swedish company Jetson created the One eVTOL personal aircraft, to change the way we travel.
"We aim to make the skies available for everyone with our safe personal electric aerial vehicle."
The prototype "proof of concept" was finished in the spring of 2018, and until now they have been working on a consumer friendly version.
That project resulted in Jetson One, a commercially available personal electric aerial vehicle that you can own and fly.
Jetson was founded by Peter Ternström and Tomasz Patan in 2017.
Jetson weight 86KG / 190LBS
Maximum pilot weight 95KG / 210LBS
Dimensions: 2845mm / 2400mm / 1030mm
Width when folded 900mm
Flight time (85kg/187lbs pilot weight): 20 minutes
Top level flight speedvsoftware limited to 102km/h (63mph)
Flight controls: 3 axis joystick, throttle lever
Battery type: high discharge Lithium-Ion
Max total power output: 88KW
Chassis type: all-aluminium space airframe
Motor type: high power output electric brushless outrunner
source Jetson