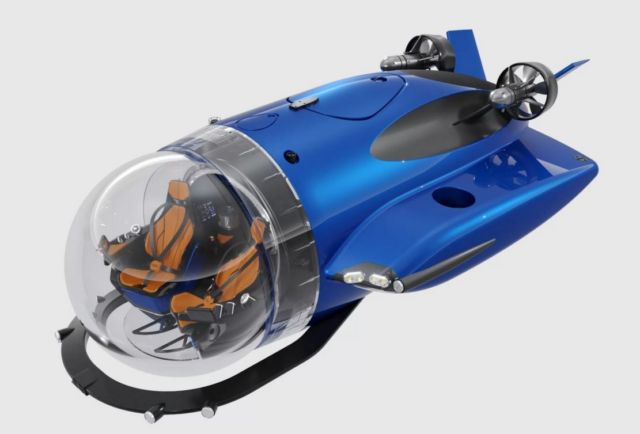 The bullet-shaped Super Sub can reach depths of 1,000 feet, speeds of 8 knots and can go eight hours without a recharge.
Distinguished by a long tail and advanced wing design, the Super Sub by U-Boat Worx is the most hydrodynamic sub on the market. A best-in class propulsion system with four powerful thrusters delivers a total of 60 kW allowing for steep 30-degree climbs and dives. The result is the smoothest and most exhilarating underwater experience, capable of diving to depths of 300 metres, all while maintaining an almost 360-degree view.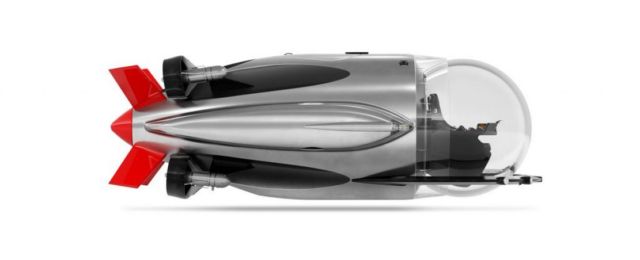 The Super Sub delivers an unprecedented 8 knots underwater. That's 1-2 knots faster than the top cruising speed of a bottlenose dolphin, and 5 knots faster than the average submersible. Glide behind a bale of sea turtles. Cruise alongside a shiver of sharks. Dive and turn with a school of dolphins or swoop through the undercurrent of a powerful barracuda. The Super Sub is more than a ticket to an underwater theatre, it's a backstage VIP pass that immerses guests in the heart of the action.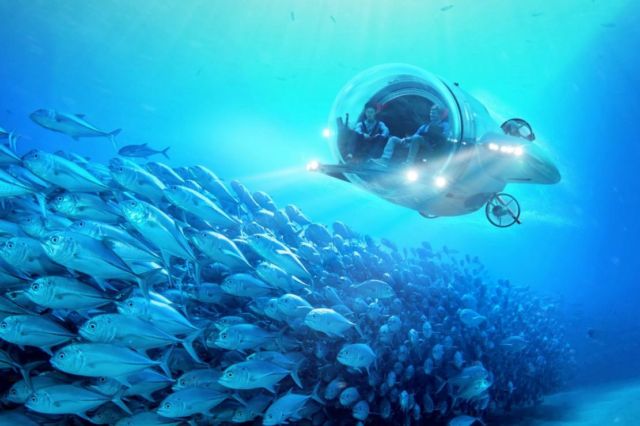 To experience the underwater world in the optimal way, one of U-Boat Worx' design priorities has always been the clearest view. To ensure this, our remarkably clear fully acrylic pressure hull has been positioned at the front of the submersible, providing an unobstructed view in every direction, unimpeded by ballast tanks, batteries and other components.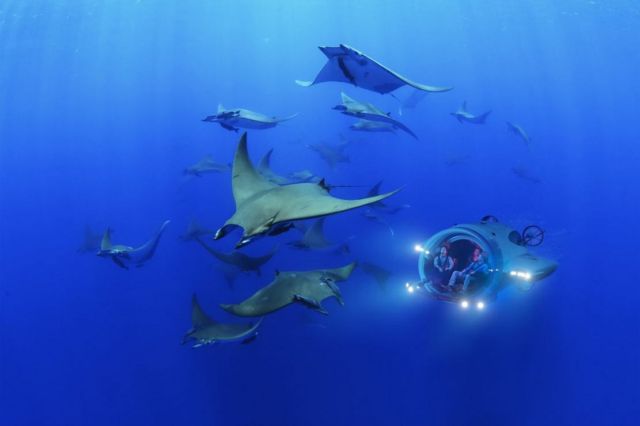 Depth: 300 m – 1,000 ft
Occupancy: 2 passengers – 1 pilot
Weight: 9,000 kg
Endurance: 8 hours
Length: 530 cm
Width: 309 cm
Height: 231 cm
Battery: 62 kWh
Propulsion: 4 X 15 kW, 2 X 15 kW
Speed: 8 knots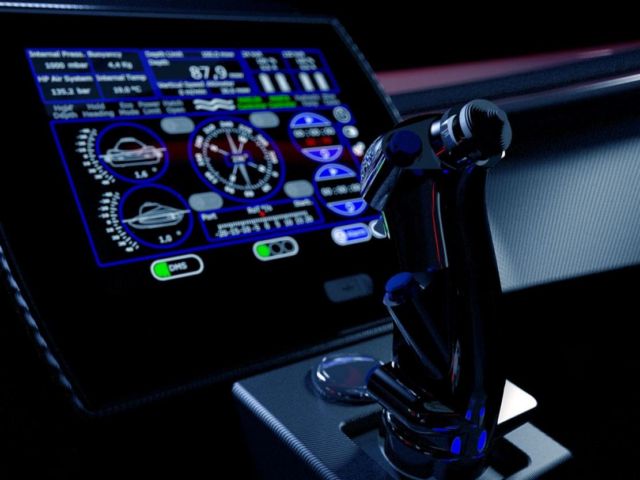 source U-Boat Worx