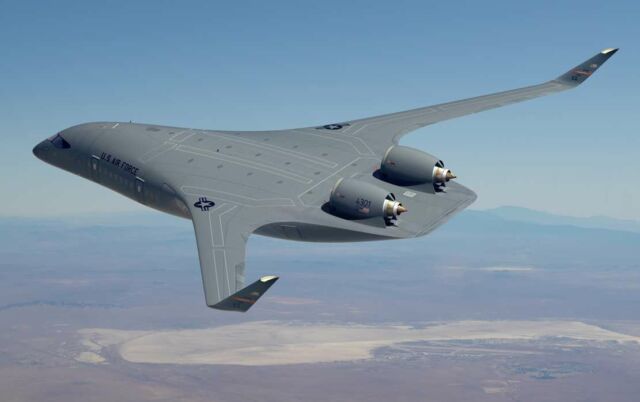 JetZero was selected by the Department of the Air Force for the blended wing body -BWB prototype aircraft project.
The effort aims to mature the blended wing body (BWB) technology and demonstrate its capabilities, to build prototype blended wing aircraft by 2027, giving the department and commercial industry more options for future air platforms.
With a design different from a traditional tube-and-wing aircraft, the BWB blends the aircraft body into its high-aspect-ratio wing, decreasing aerodynamic drag by at least 30% and providing additional lift and fuel efficiency.
Secretary of the Air Force Frank Kendall, said:
"Blended wing body aircraft have the potential to significantly reduce fuel demand and increase global reach. Moving forces and cargo quickly, efficiently, and over long distance is a critical capability to enable national security strategy."
Image credit U.S. Air Force