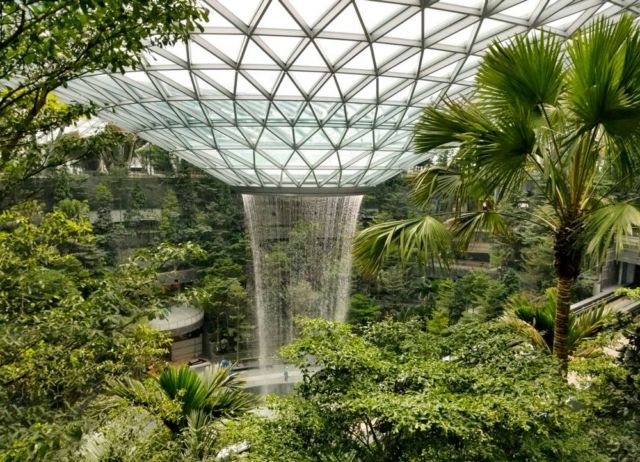 Jewel iconic mixed-use complex featuring the world's tallest indoor waterfall, nears completion, at Singapore Changi Airport.
Safdie's Jewel Changi Airport is a joint development project of Changi Airport Group and CaptaMalls Asia.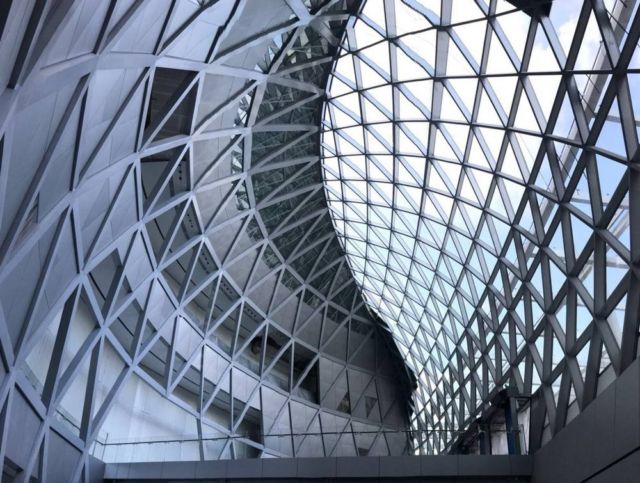 The signature lifestyle destination will offer aviation and travel-related facilities, a wide range of retail offerings, as well as unique leisure attractions, including a large-scale, lush indoor garden.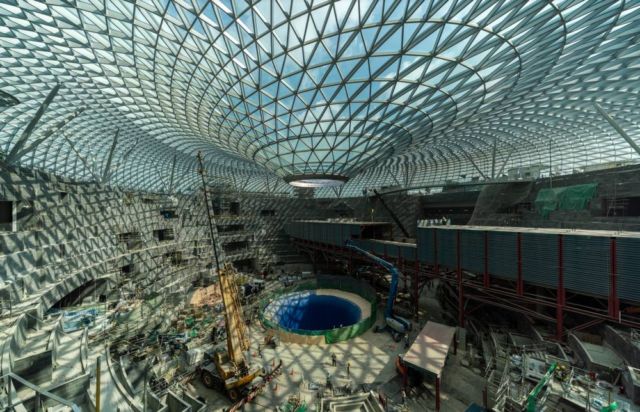 Based on the geometry of a torus, the building is designed as a new central connector between the existing airport terminals at Singapore Changi Airport. Directly connected to the Terminal 1, and linked to Terminal 2 and 3 via linkage bridges, the building serves both in-transit passengers as well as the public at large. At its core is the Forest Valley, a terraced garden attraction that offers many spatial and interactive experiences for visitors. The Forest Valley also includes walking trails, cascading waterfalls, and quiet seating areas. Surrounding the gardens is a multi-level retail marketplace on five levels, which features access to the garden via a series of vertical canyons.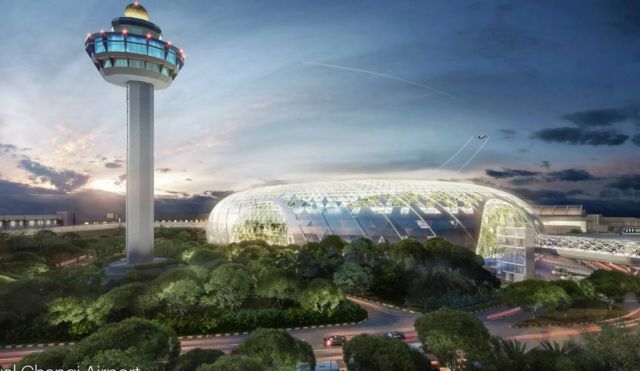 At the apex of Jewel's glass roof is an oculus that showers water down to the center of the building. The Rain Vortex will be the world's tallest indoor waterfall, transforming into a light and sound show in the evening. Additionally, rainwater is funneled into the waterfall and harvested for building services and landscape irrigation systems. At peak conditions, water will flow through the oculus at more than 10,000 gallons per minute.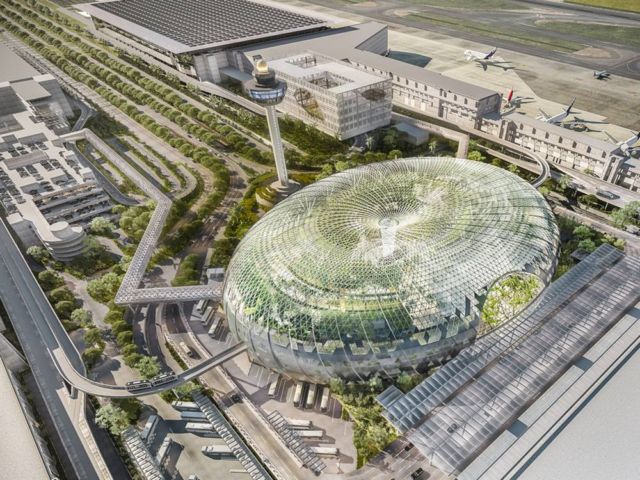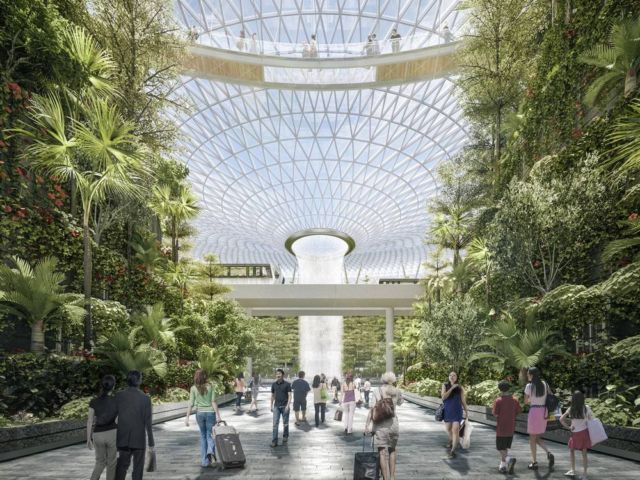 Images credit Safdie Architects
source Safdie Architects