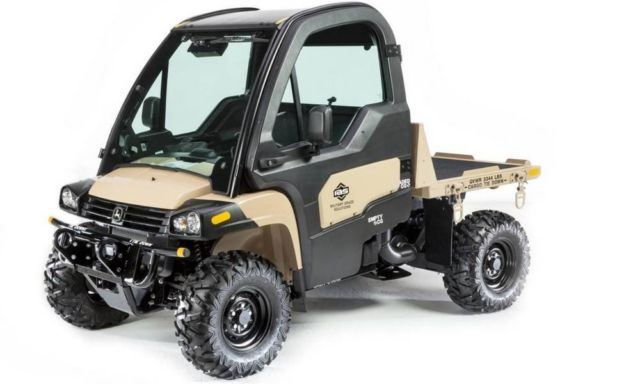 John Deere Military Gator Utility Vehicles mil-spec models, designed also for farms and ranches.
John Deere, in collaboration with International Automated Systems (IAS) introduced the M-Gator A3-T, Aviation Light Utility Mobile Maintenance Cart (ALUMMC).
Above, M-Gator™ A3-TMilitary Utility Vehicle. Meets MIL-STD 209K. Completed Aberdeen Internal Air Transportability test (CH47D & C130). Liquid cooled diesel engine (854cc). Payload capacity 1400 lbs.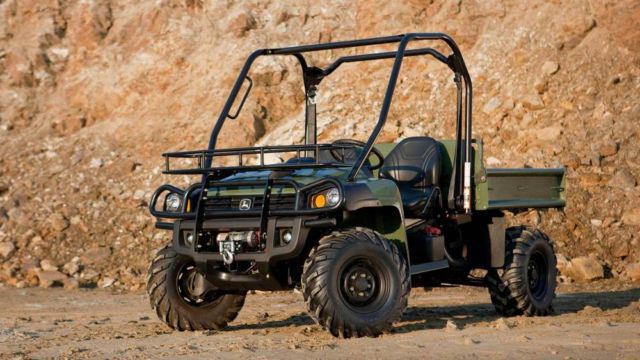 This vehicle provides U.S. Army aviation units a standardized, logistically sustainable, lightweight, all-terrain maintenance vehicle capable of efficiently transporting personnel, tools, test equipment and cargo across the airfield. The Gator is built in Horicon, WI then custom modified by IAS in Baldwin WI to meet the requirements of the U.S. Army.
Alongside the new 34 MPH M-Gator A3. On the edge with the all-new, all-pwerful 53 MPH Gator RSX850i. Beneath the two ton plus hauling capacity of the diesel powered ProGator 2030A– see what it's like to run as one in lock step with the broadest utility vehicle line up in the industry. Get ready for the ultimate force multiplier.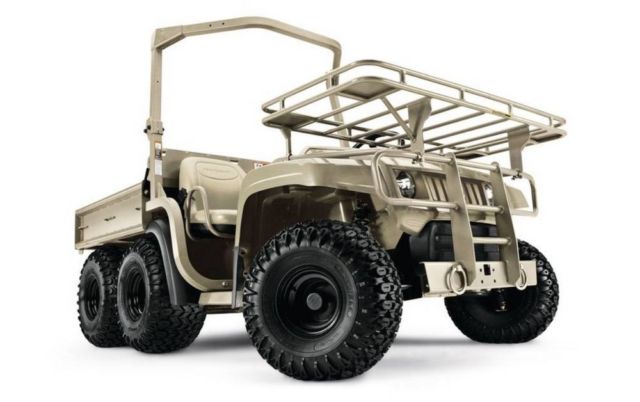 M-Gator™ A1Military Utility Vehicle. 854cc (20.8 hp) diesel engine. U.S. Army safety certified. Diesel and JP8 fuel compatibility. Ground speed of 0 – 20 mph
source John Deere