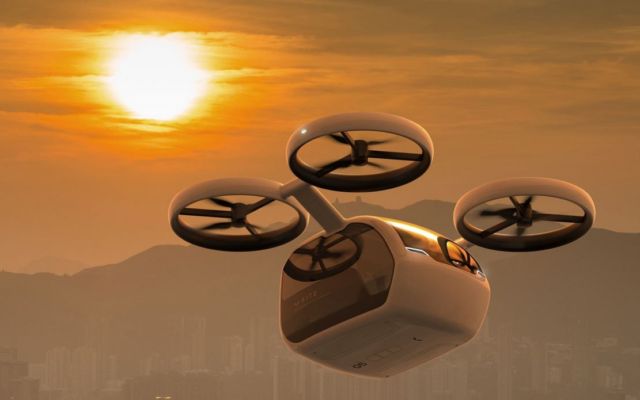 KITE is a passenger autonomous drone designed to connect the cities of the China's Greater Bay Area.
KITE passenger drone created by Andrea Ponti, is fully electric, zero-emission, unmanned vehicle features cutting-edge technology and sophisticated, minimalist design that reflects the spirit of Hong Kong and its region.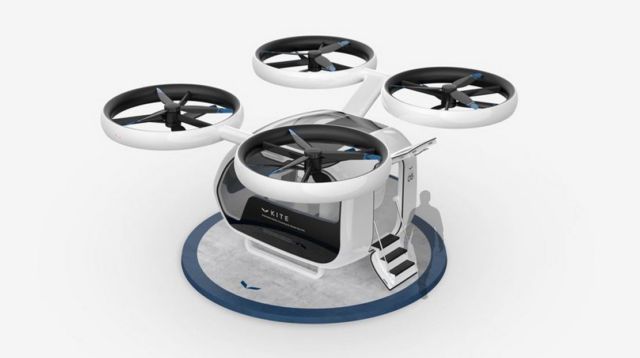 The name KITE was inspired by the black kite, a majestic migratory bird that can be found in Hong Kong during the winter. With a 150cm wing span it is an extremely fast, agile and intelligent bird of prey.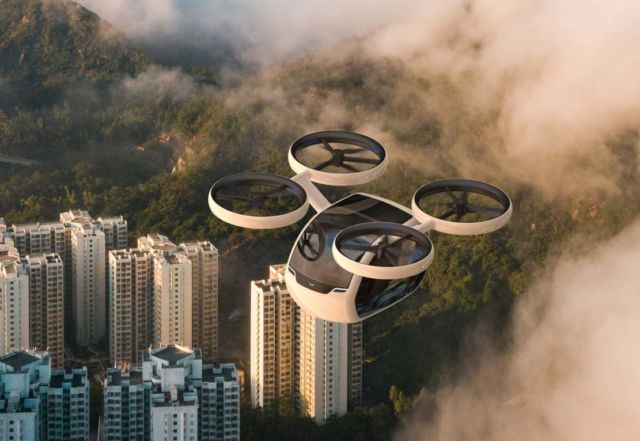 KITE's rounded and compact fuselage minimizes drag and optimizes maneuverability during flight. Its interior layout recalls a private jet, with a central aisle and one line of seats on either side. The cabin can be accessed through a single rear door, while the glass side panels work as emergency exits. KITE is propelled by four double-helix rotors attached to the composite fuselage which features LED headlights for landing and low-altitude flying, and retractable landing skids.
On the ground, it docks onto a platform for embarking/disembarking and recharging in between flights. The cabin offers four single seats with 4-point quick-release harnesses, one front screen and two rear screens that display takeoff, flight and landing information. The seats can recline and they feature a polycarbonate shell, with soft fabric cover and leather cushions.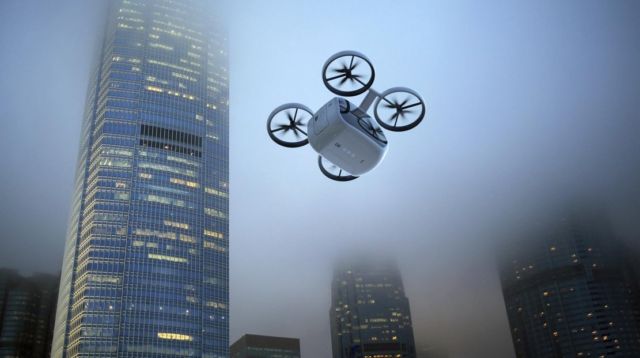 With its sophisticated design, composite materials and advanced technology, KITE is a sustainable and attractive alternative to more traditional forms of air or land transport. KITE also embodies the innovative drive of this up-and-coming region and it promotes the advancement of scientific and technological research, not only in Hong Kong and the Greater Bay Area, but in all of Asia.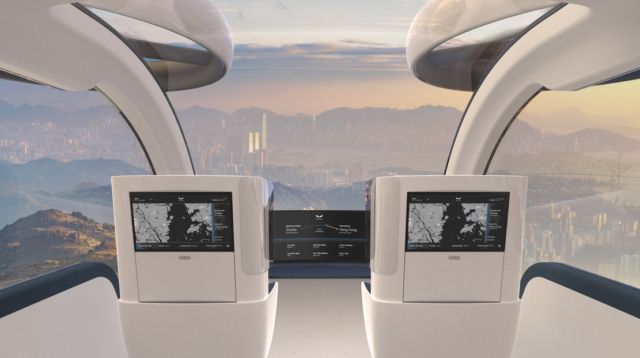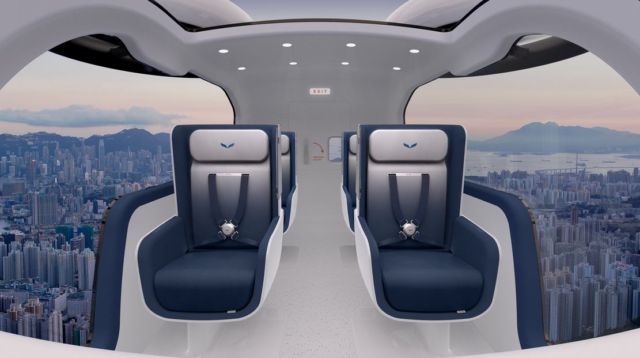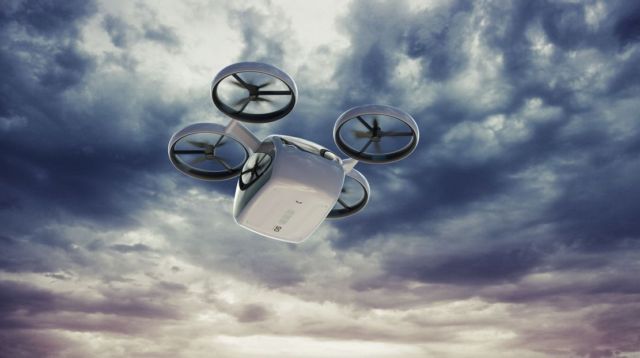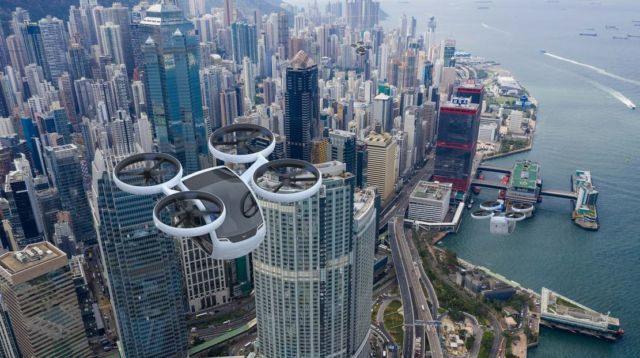 source Andrea Ponti