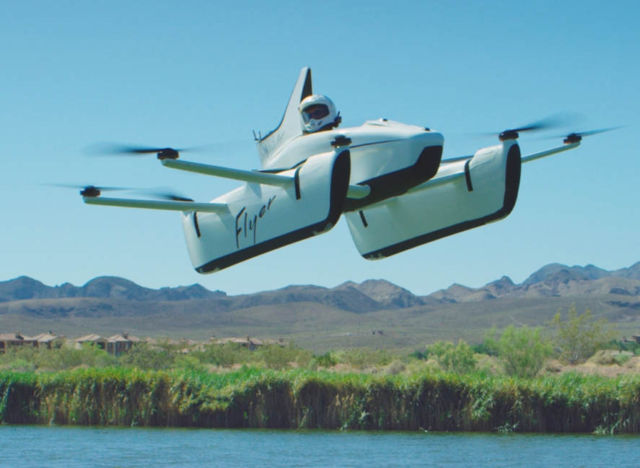 Kitty Hawk announced that it's shutting down its original flying car project and that it'll focus on its all-electric Flyer personal aircraft going forward.
When Larry and Sebastian created Kitty Hawk, the goal was to aim high — not just literally in terms of the skies, but also figuratively in terms of ambition.
"Over the last five years, we built and flew 111 aircraft. More than 75 people flew Flyer. We proved to ourselves that people could safely operate Flyer — and become a pilot — with less than two hours of training. On a single day, we trained 50 new novice Flyer pilots, none of whom were licensed. Overall, we conducted more than 25,000 successful flights crewed and uncrewed with our Flyer fleet — a huge number. And most importantly, those who flew Flyer thought the experience was "magical." The feeling of being inside a human drone is hard to describe. For those of us who flew it, it has changed our perspective on the power of flying forever.
Today, we are winding down the Flyer project. We have learned what we needed from it  —  things like vehicle design and testing, manufacturing aircraft, and most of all, how humans would experience eVTOL. We are proud to have built the first electrically-powered VTOL aircraft in the world flown by non-pilots. Just as with our earlier Cora aircraft, Flyer is clearly a milestone in the history of Kitty Hawk and eVTOL vehicles."
"Since Flyer began, more powerful eVTOL vehicles have been invented, such as our own Heaviside plane, which has a range of 100 miles, speeds of up to 180 mph, and the ability to fly over cities. Going forward, we are doubling down on Heaviside as our primary platform. But we would never have gotten here without launching and learning from Flyer, and the amazing team of people who built and operated it.
We are incredibly proud of the Flyer team and what it has accomplished. Flyer stands out as one of our most ambitious bets. While the vehicles themselves will now retire, the Flyer legacy will live on as we continue on our quest to free the world from traffic!"
source Kittyhawk