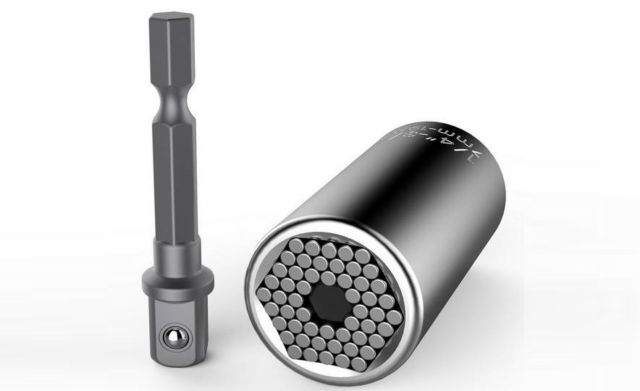 The Kusonkey Universal Socket tool can drive nuts and bolts measuring between 7mm and 19mm.
The Kusonkey Universal Socket features:
Unique design automatically adjusts to any size or shape, compact and easy to carry.

A universal socket can be adjusted immediately to grasp the hex nut, screw eye, hook, tension screw and bolt head. Works on a power drill (adapter not included)

Universal socket wrench Grip 7mm to 19mm, self adjusting universal repair tools.Can be used in automotive industry, household maintenance, manufacturing industry, construction

Stainless steel construction with 54 individual hardened steel spring pins that retract to the shape of most objects.