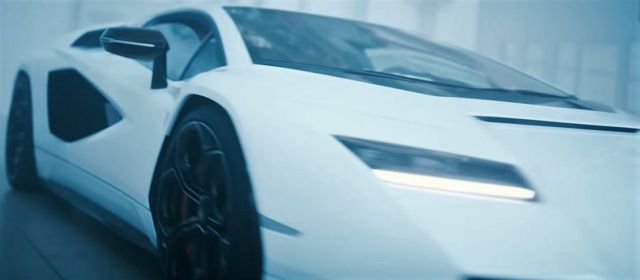 Lamborghini is bringing back the Countach, modernized with 814 hp V12 plus electric hybrid powertrain.
Automobili Lamborghini unveils the Countach LPI 800-4: a futuristic limited edition paying homage to the Countach's iconic status as a revolutionary design and technology rule-breaker and recreated for the 21st century.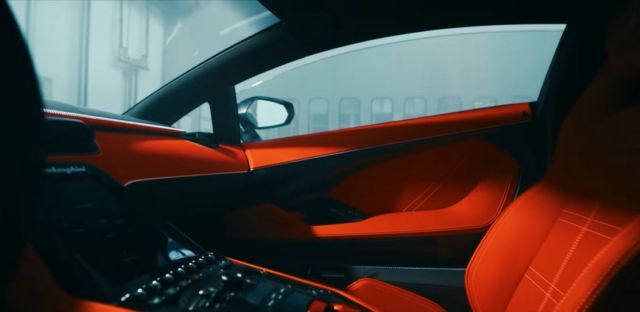 Its puristic lines are immediately recognizable from the Countach legacy: the patriarch of modern super sports cars and Lamborghini design. With its aspirated V12 engine combined with Lamborghini's hybrid supercapacitor technology, the Countach LPI 800-4 retains the inimitable V12 experience and sound from its Longitudinale Posteriore (LP) mounted powerplant combined with the hybrid (I) technology developed for the Sián.
Delivering 814 cv as maximum combined power (rounded at 800 in the name) from its aspirated powerplant (780 cv) and electric motor (34 cv) to its permanent four-wheel drive transmission, the LPI 800-4 produces peak Lamborghini performance of 0-100 km/h acceleration in just 2.8 seconds, a 0-200 km/h in 8.6 seconds and a top speed of 355 km/h.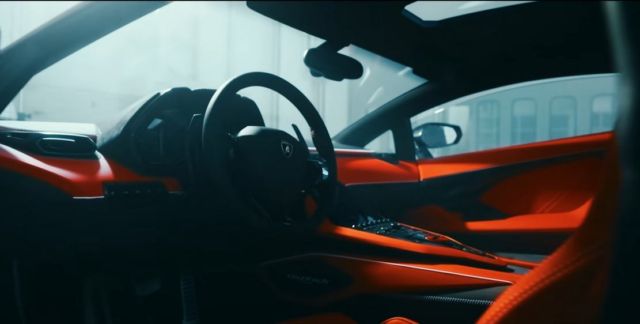 "The Countach LPI 800-4 is a visionary car of the moment, just as its forerunner was," says Automobili Lamborghini President and CEO Stephan Winkelmann. "One of the most important automotive icons, the Countach not only embodies the design and engineering tenet of Lamborghini but represents our philosophy of reinventing boundaries, achieving the unexpected and extraordinary and, most importantly, being the 'stuff of dreams'. The Countach LPI 800-4 pays homage to this Lamborghini legacy but it is not retrospective: it imagines how the iconic Countach of the 70s and 80s might have evolved into an elite super sports model of this decade. It upholds the Lamborghini tradition of looking forward, of exploring new design and technology avenues while celebrating the DNA of our brand. It is a Lamborghini that innately expresses the marque's enduring and emotive power: always inspirational and thrilling to see, hear and most of all drive."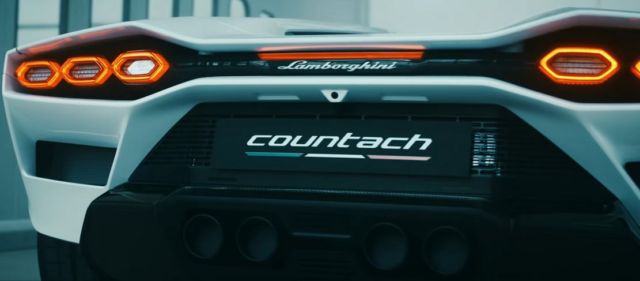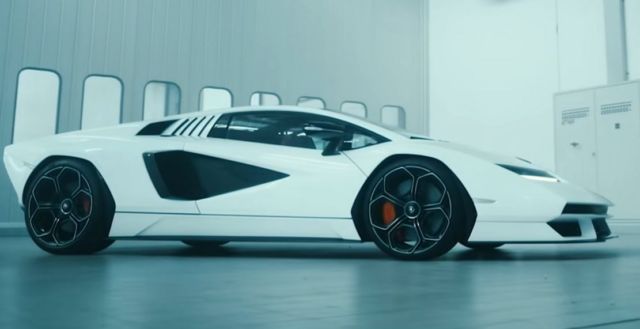 source Lamborghini