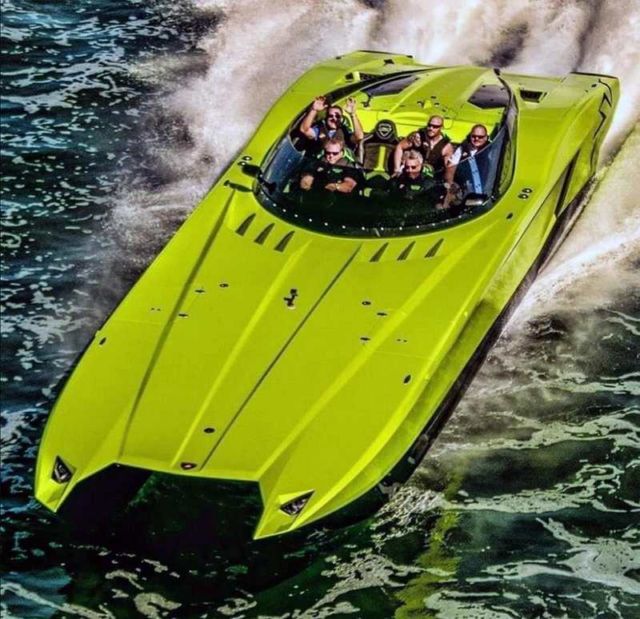 Lamborghini MTI 52' Super Veloce custom built catamaran speedboat that can hit 180 mph. One of the quickest performance boats in the world.
The MTI 52' Super Veloce it's been built to match the Lamborghini Aventador' supercar.
The 52-ft 'Super Veloce' (Super fast) catamaran, one of the finest built, fastest, most advanced performance carbon fiber boats in the world, powered by Mercury racing 1350 HP /1550 HP engines.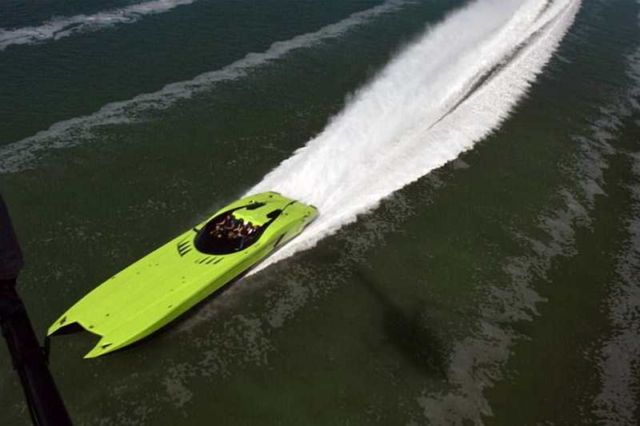 To reproduce the speedboat it would be in excess of $1,750,000.
The boat is currently for sale on eBay.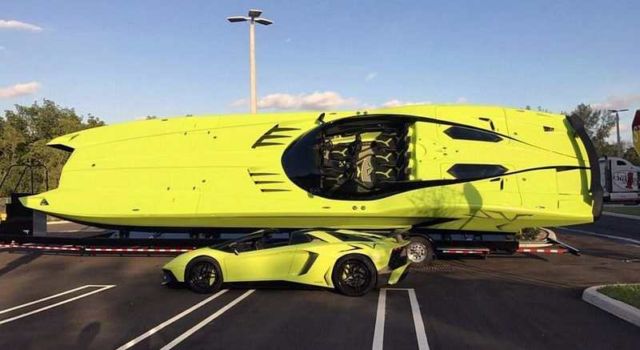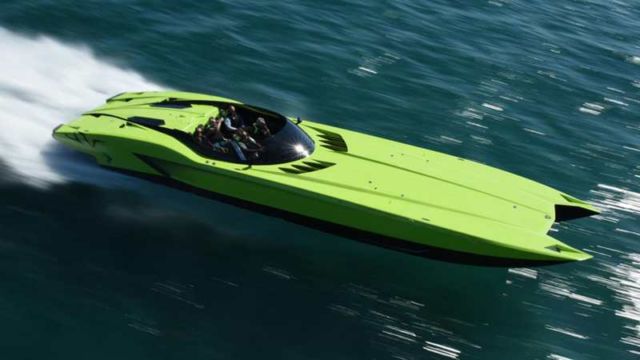 Images credit JamesEdition
source JamesEdition