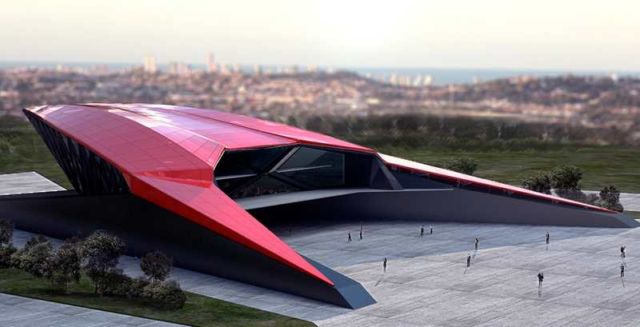 The futuristic Lamborghini Museum, inspired by the aggressive lines of the Aventador LP 700-4.
Lamborghini Museum designed by Saulo Fernando & Willy Ferreira.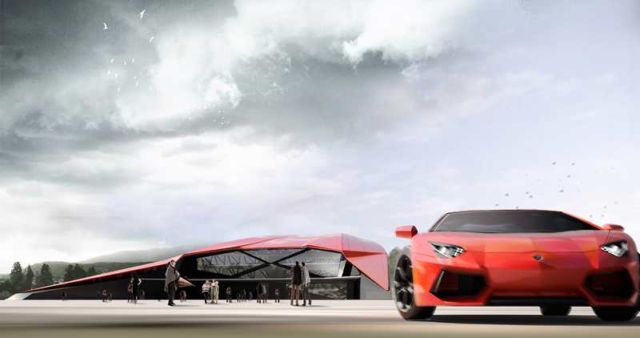 The structure of the museum is sustained by two columns of prestressed concrete. The forces of the floor is transmitted to the foundation, thought the side steel trusses.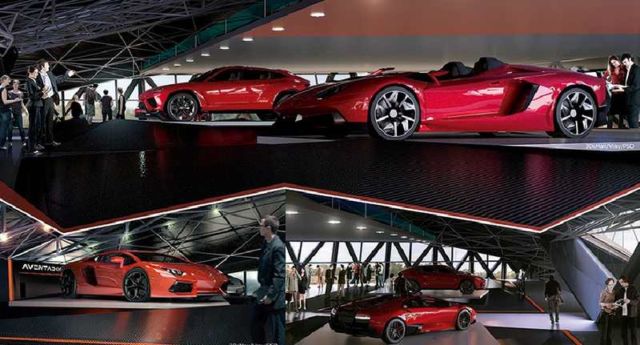 This project was made with my friend Willy Ferreira, in the year 2014 for paying tribute to this legendary brand. The design project is based in the Aventador LP 700-4, with exact lines, aggressive and geometric shapes.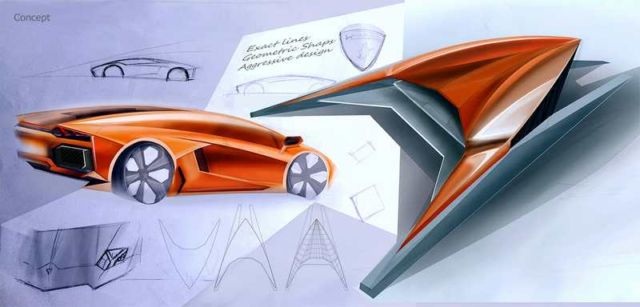 via Yankodesign
source behance