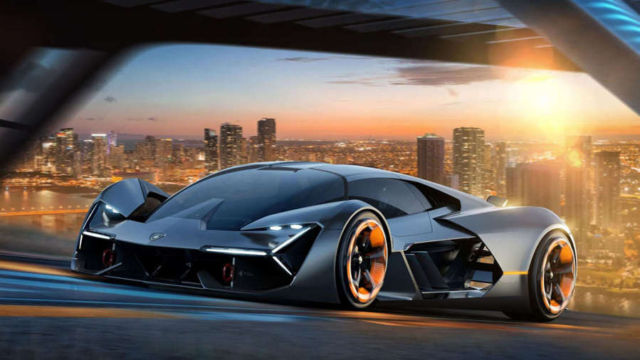 Lamborghini Terzo Millennio EV supercar concept, a future vision based on the collaboration with MIT.
Automobili Lamborghini and two laboratories of the Massachusetts Institute of Technology marks the first steps of a possible future Lamborghini electric super sports car.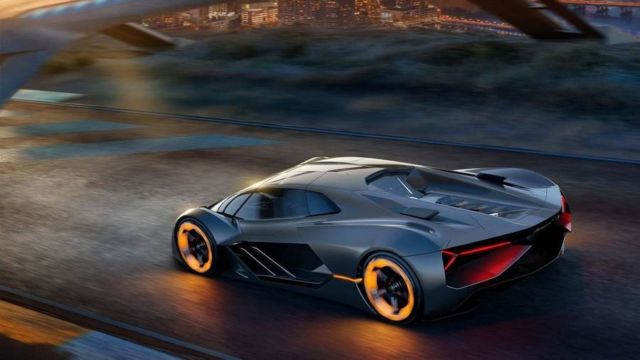 On the occasion of this announcement Lamborghini presents the new design concept "Lamborghini of the Terzo Millennio". The concept physically imagines design and technology theories of tomorrow, while sustaining the visual intrigue, breath-taking performance and, most importantly, the visceral emotion found in every dimension of a Lamborghini. It is made for future super sports car enthusiasts.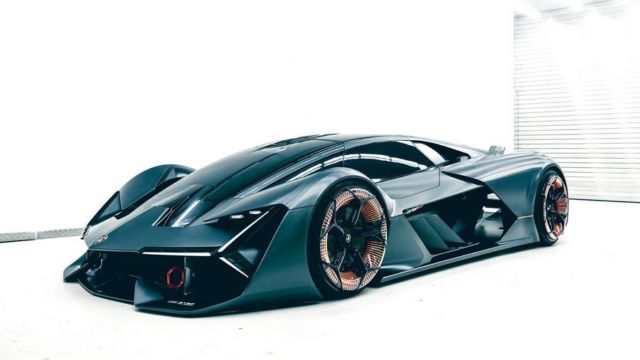 The technological goal of the project is to enable Lamborghini to address the future of the super sports car in five different dimensions: energy storage systems, innovative materials, propulsion system, visionary design, and emotion.
The strategy of creating super sports cars with uncompromising performance generates Lamborghini's motivation to revolutionize the approach to energy storage, moving away from conventional batteries and investigating the potential of supercapacitors to equip the Terzo Millennio.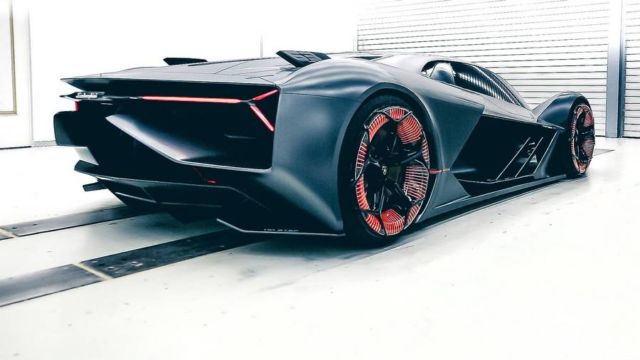 To support this revolution in energy storage systems, materials and their functions have to change, too. Lamborghini aims to further develop its leadership in the design and production of carbon fiber structures and parts, enhancing its ability to develop features and functions that take lightweight materials to the next level.
The energy storage system goes hand-in hand with performance: each wheel incorporates an integrated electric engine, perpetuating the commitment to four-wheel drive and in the meantime harvesting the opportunities provided by electric motors: high torque, reversibility, and the possibility of moving energy by wire.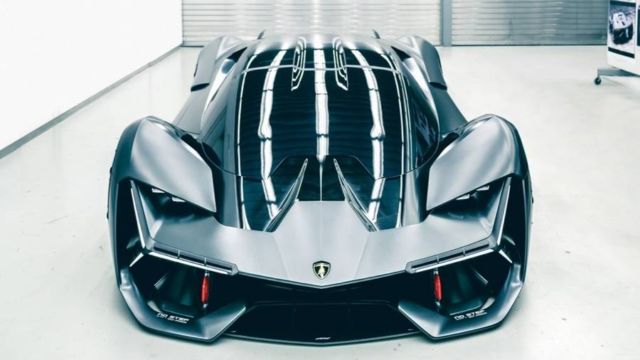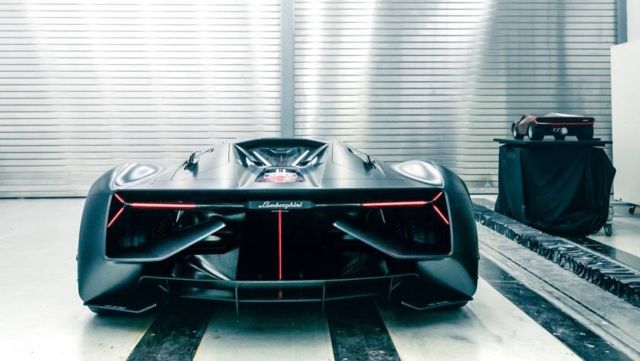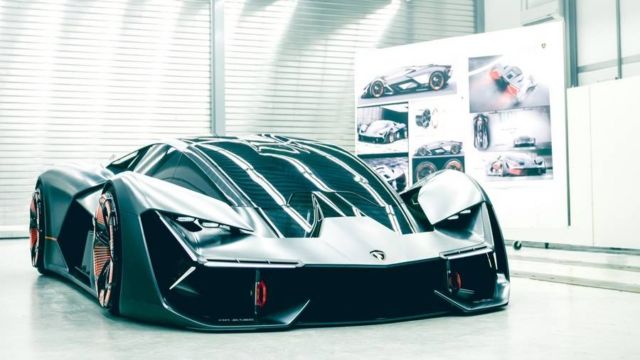 source Lamborghini