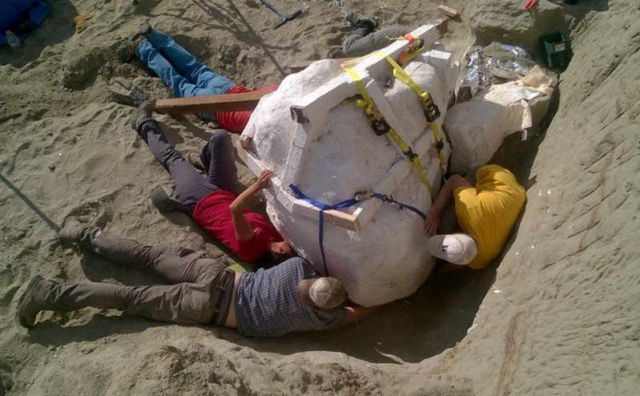 Big Tyrannosaurus Rex skull discovered, in Montana and was sent to the Burke Museum in Seattle.
The recently discovered dinosaur skull of the teenage Tyrannosaurus rex, was 4 feet long when it died, around 66 million years ago.
Above, paleontologists work on the giant skull of a T. rex, in Montana.  Credit Dave DeMar/Burke Museum
The skull was named Tufts-Love Rex, after the two paleontologists to discover it, Luke Tufts and Jason Love.
via popsci
source Burke Museum