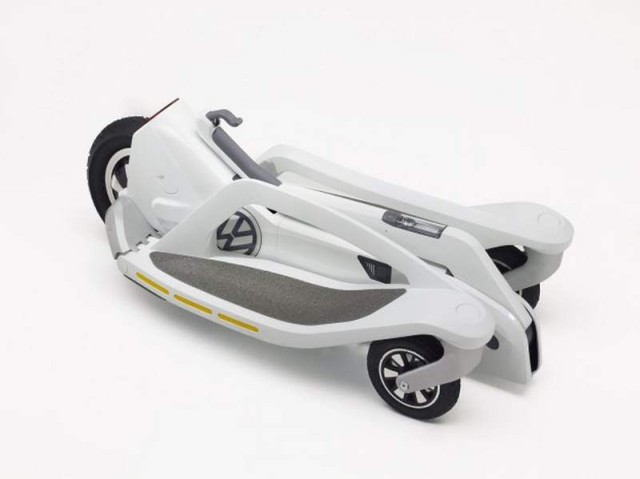 Volkswagen unveiled the Last Mile Surfer, a three-wheeled fold-up electric scooter weighting 11kg, can travel 20km between charges.
The German carmaker's first personal mobility, powered by lithium-ion batteries, created to enable motorists to park outside a city center.
Last Mile Surfer a collapsible scooter with a battery motor, will go on sale next year, at a price of 1000 euros.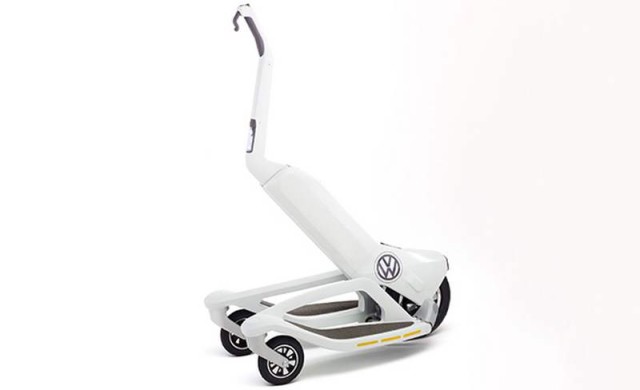 via Yahoo