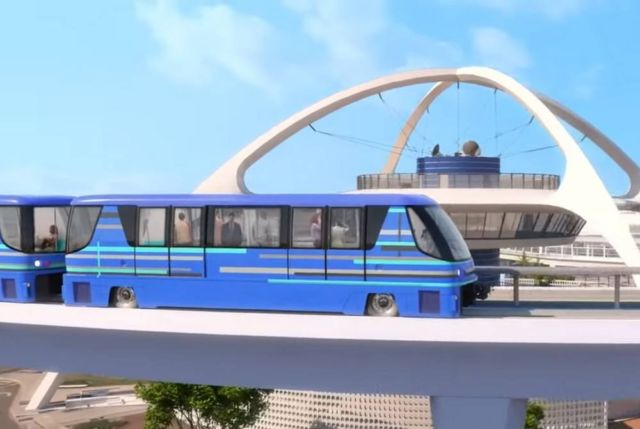 LAX, Los Angeles International Airport is starting its Automated People Mover elevated train project.
The Automated People Mover (APM) is an electric train system on a 2.25 mile elevated guideway with six stations total – three outside the terminal loop and three inside.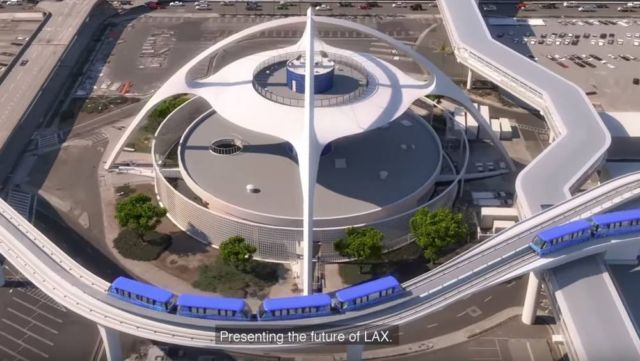 LAX anticipates groundbreaking in 2018 and the APM to be fully operational in 2023. Pre-construction activities—such as utility relocations, geotechnical investigations and surveying—will begin in the second quarter of 2018. Construction of the guideway—the elevated track along which the APM will run—will start in Summer-Fall 2019.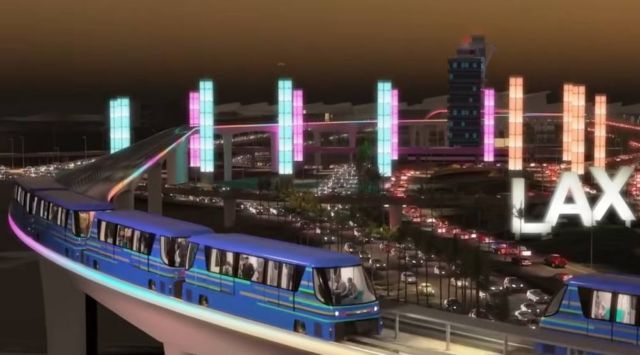 Late 2019 will see construction begin on the six stations. The first APM car will be delivered in late 2020. Major construction will be complete in mid-2022, at which point extensive testing will begin for several months. The APM will be open for passenger services in early 2023.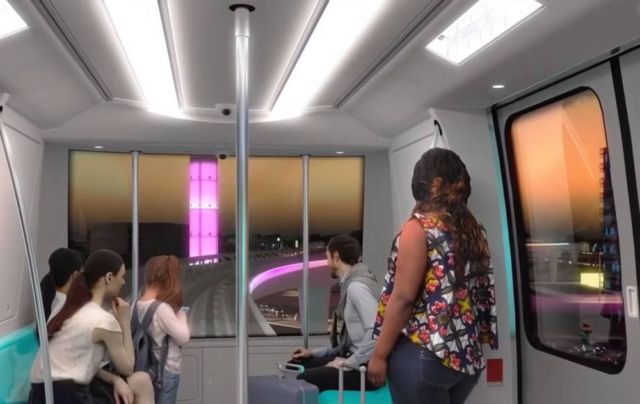 The APM will have nine trains, each with four cars. Each car will carry up to 50 passengers and their luggage, with a total of 200 per train. Train speed will top out at 47 mph. Trains will be available at each station every two minutes with a total of 10 minutes travel time end-to-end. For easy access, the APM trains will have large, wide doors and each car will have 12 seats designated for travelers in need. The APM will be FREE for all users and operate at all times. Anticipated use will be 30 million passengers per year.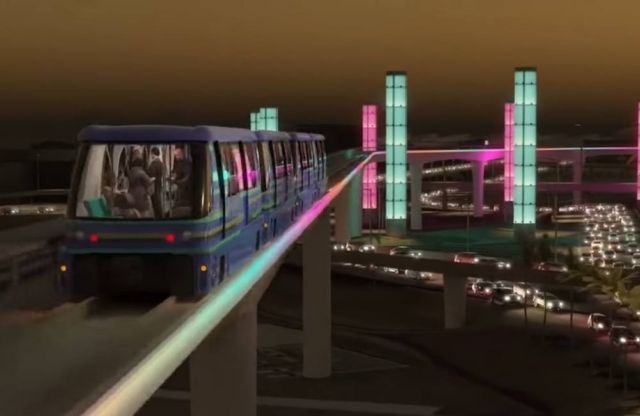 The APM trains, elevators, escalators, and moving sidewalks provide for quick access to the terminals and stations. Passengers will be able to view real-time flight information, public art in a variety of media, and will see the iconic Theme Building from a brand new perspective as the train enters the Central Terminal Area.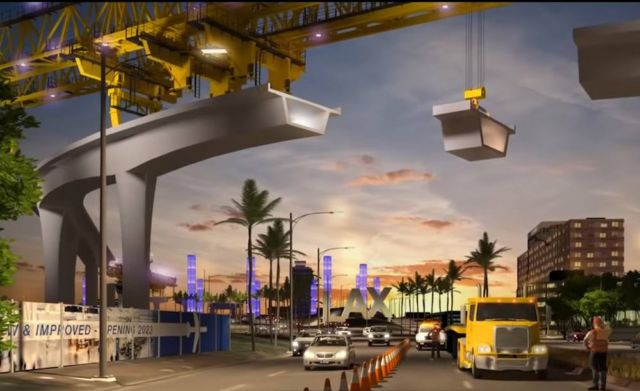 source Automated People Mover