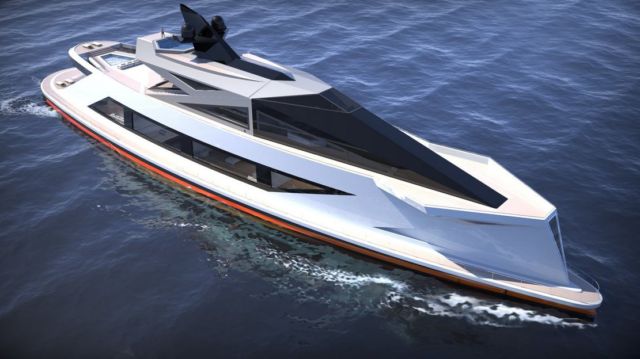 Saturnia is a fast 100 meters superyacht, conceived to be constructed completely with dry carbon fiber structures.
Lazzarini Saturnia it's estimated to be 50% lighter than other yachts of similar sizes, with an incredible estimated top speeds never reached from this size of yacht up to 30 knots.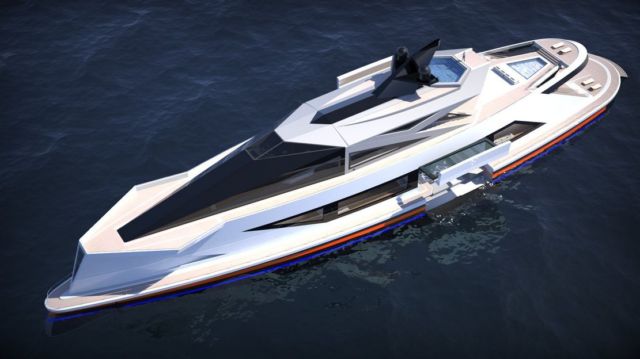 The main body subdivides the spaces in five floors + the top (Antenna area).
Saturnia can be configured for different layouts and solutions to obtain from 10-20 suites for passengers and 20 crew members.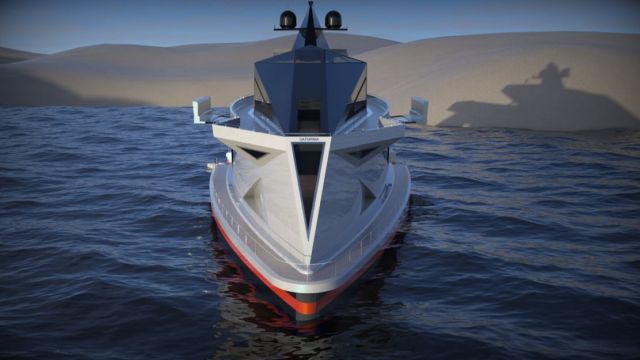 Shaped mostly of geometric straight lines, its design allows a very simple and efficient construction procedures never being used before in the yachting industry.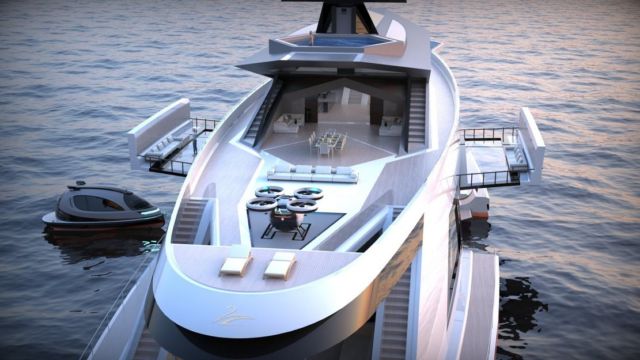 The focal point of the project is the walkable all around deck area, that allows access the tenders to the inner harbor from both sides and represents the iconic area of the yacht.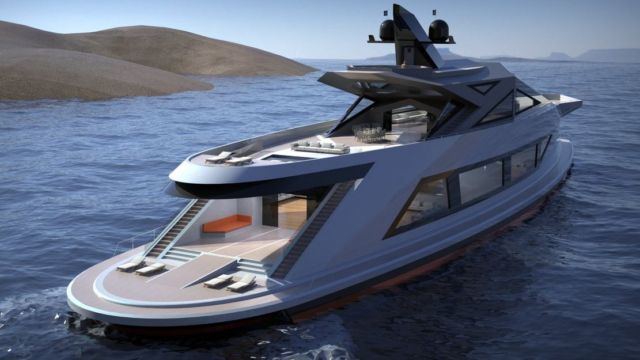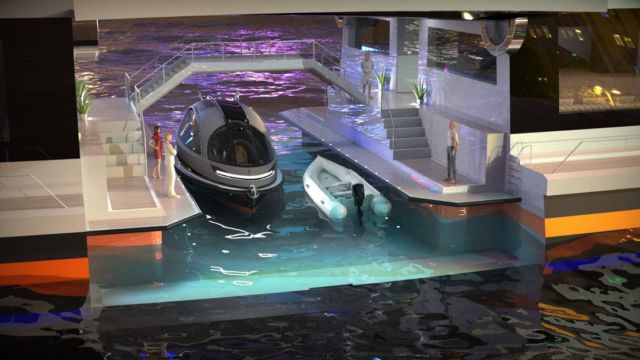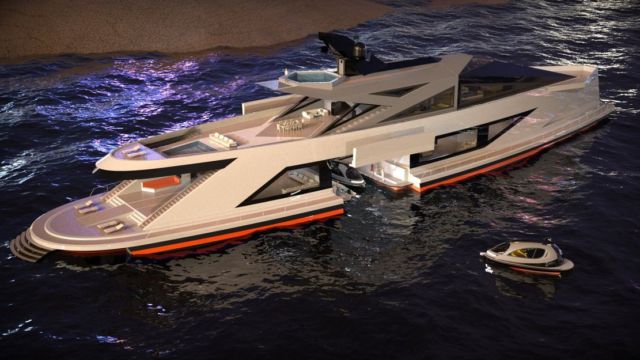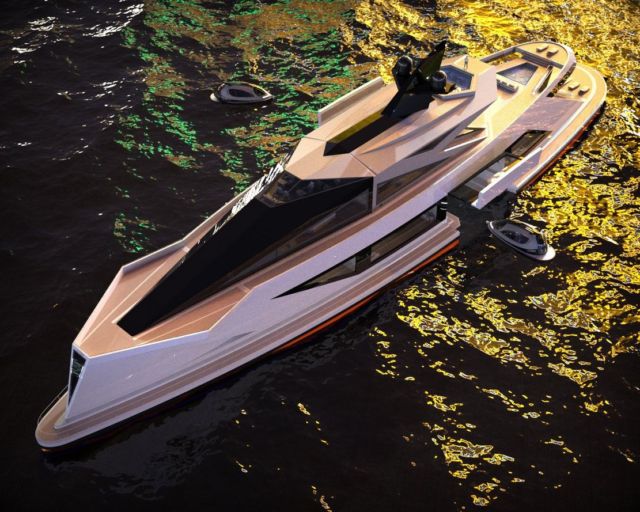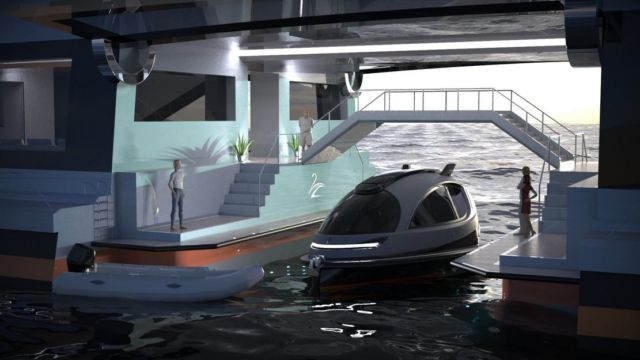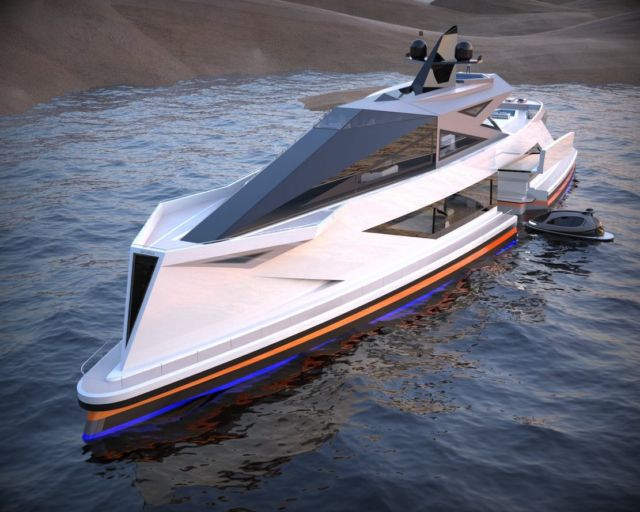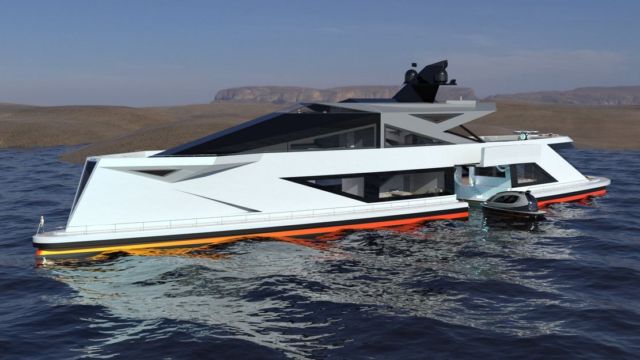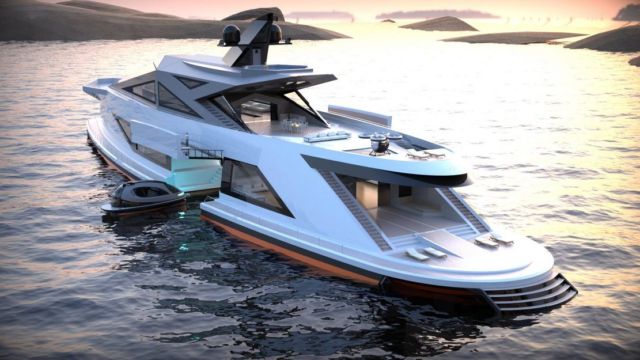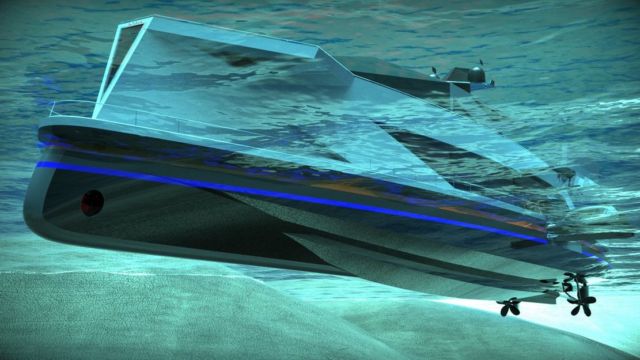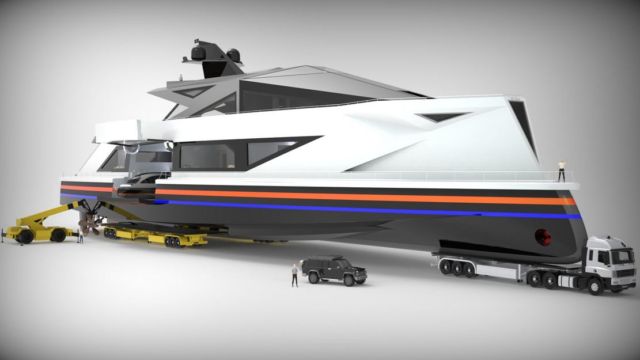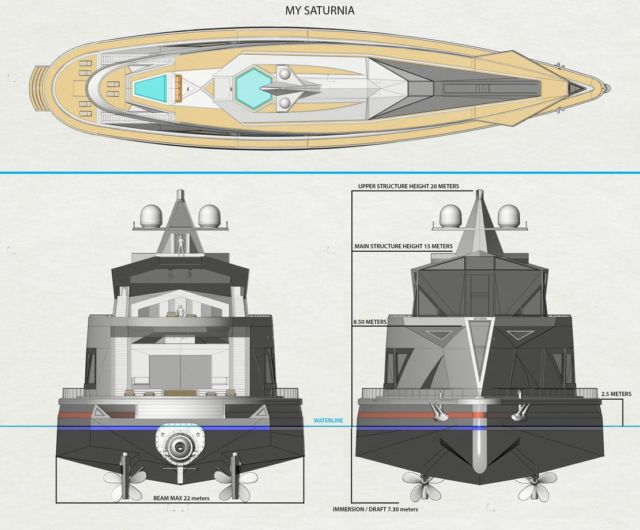 source Lazzarini